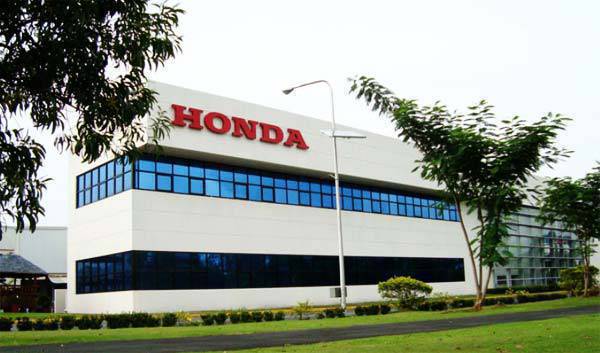 Honda is celebrating its 20th anniversary in the Philippines with the creation of the Blue Skies Alliance for environment-friendly and sustainable motoring with various members of the transport sector.
The alliance, which kicked off with a forum titled Sustainable Mobility: Approaches for the Private Sector and Philippine Government, has representatives from the private sector, academe, government and non-government organizations. The forum was also attended by officials from other car companies.
"The welfare of the environment is everybody's concern," said Voltaire Gonzales, vehicle sales and corporate communications head of Honda Cars Philippines (HCPI). "The only way of achieving sustainable mobility is by working together as one."
Internal efforts
For its part, Honda starts its environment-friendly initiatives right from the assembly plant. Honda president and general manager Hiroshi Shimizu said the carmaker's plant in the Philippines operates in line with the company's global aim to run a "green factory" with reduced carbon dioxide emissions.
Shimizu said Honda has "avoided 31,000 tons of carbon dioxide" since 2006.
The technology in Honda vehicles also allow the company to extend its environment-friendly efforts.
"Honda takes to heart the technologies powering our cars. Honda is the only manufacturer with Euro 4 emission standards on all models," Shimizu said. "Since June 2004, approximately 50 percent hazardous particles are released by our vehicles into the air."
Continue reading below ↓
Recommended Videos
Partnership with Haribon Foundation
In line with Honda's initiatives for sustainable mobility, Honda Cars Philippines has agreed to support Haribon Foundation's Road to 2020 project, which aims to restore one million hectares of the Philippine rainforests by planting native tree species.
"The Honda Foundation has pledged to support 20 hectares," Shimizu said.
The ten-year project involves the planting of a total of 50,000 seedlings in Laguna, the same province where Honda's assembly plant is located.
Partnership with the government
The Honda Group consisting of Honda Cars Philippines (vehicles), Honda Philippines (motorcycles), Honda Parts Manufacturing Corp. and Honda Trading Philippines agreed to share technical expertise and facilities with various government agencies for driver trainings.
"The program builds on 'driving habits' as one of the key drivers to conserve fuel and avoid greenhouse gas emissions while maintaining safety for road users," Honda said.
Trainings will be offered to drivers of government fleet and will be conducted at the Honda Safety Driving Center.
To learn more about Honda's sustainable mobility projects, visit the Honda Cars Philippines website or join over 18,000 members of the online community who 'like' Honda Philippines' Facebook page.