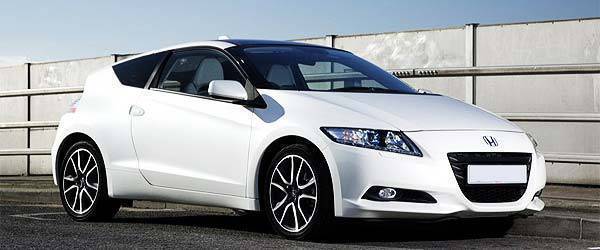 The new Honda CR-Z has obviously become one of the world's favorite hybrid vehicles as it has received its fourth award in a span of four weeks.
The most recent recognition came from our friends in Top Gear UK, who gave the Honda CR-Z the Green Car of the Year title after tests done in the Third Ring district in China.
"Of all the cars we've brought to China, CR-Z is far and away the one I feel most at home with--and most excited about. Compact, accessible and responsove, it's a breeze to drive in this hectic and distracting place," a Top Gear judge was quoted saying in a statement from Honda.
The award from Top Gear came after the Honda CR-Z received a similar award from What Car? (Green Awards' Best Sports Car) and Stuff magazine (Eco Gadget of the Year). The CR-Z is also Japan's Car of the Year.
"We're so pleased with the reception the CR-Z has received from the press, especially when you consider the strength of the competition out there," Honda UK managing director Dave Hodgetts said in a statement. "The car has only been on sale for nine months but we're already looking for a bigger trophy cabinet!"
The CR-Z comes with a six-speed manual gearbox and runs on a 1.5-liter i-VTEC engine paired with Honda's Integrated Motor Assist system.
Honda's award-winning sporty hybrid sells for £16,999 in the UK, which is equivalent to less than P1.2 million. Of course we all know how that amount can easily rise with taxes and other charges slapped on imported vehicles.
ADVERTISEMENT - CONTINUE READING BELOW ↓
What do you think is the fair and realistic price for a CR-Z should Honda Cars Philippines decide to bring it in? (And while we're waiting for that to happen, why don't you check out the current lineup of Honda vehicles in the Philippines?)
ADVERTISEMENT - CONTINUE READING BELOW ↓
Recommended Videos