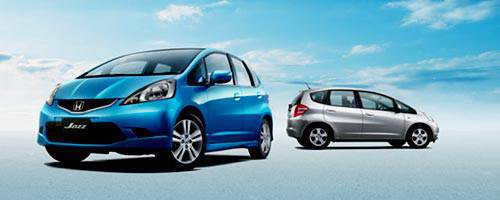 The Honda Jazz, already one of the more environment-friendly cars in the market due to its fuel-efficiency, will soon have a greener sibling in hybrid form.

Tokyo-based Honda Motor Co. said it plans to start selling the hybrid Jazz (also called Fit) before 2010 closes as the car company hopes to boost its compact hybrid model lineup.

Honda's "green" line is currently composed of the Insight and the Civic. Aside from the Jazz, it is also planning to launch the sporty CR-Z hybrid in February 2010.

"In order to continue contributing to the global effort to reduce CO2 emissions, Honda will continue to focus on research and development of technologies which improve fuel-efficiency and strive to deliver products with improved environmental performance to as many customers as possible by making such products more accessible to all people," Honda said in a statement.

Honda's hybrid cars have yet to reach the Philippines but the market expects more of such "green" vehicles will soon be available following the launch of the Toyota Prius last month.

Asked about when the company is bringing the Insight, one of Japan's best-selling hybrid cars, Honda Cars Philippines president Hiroshi Shimizu in March said the wait will not take too long.

Read Honda jazzes up Yahoo! Purple Hunt and find out how you can win a brand new Honda Jazz by hunting for local treasures or read more about the first hybrid car in the Philippine market in Only 100 Prius to be sold in RP this year .

Continue reading below ↓
Recommended Videos