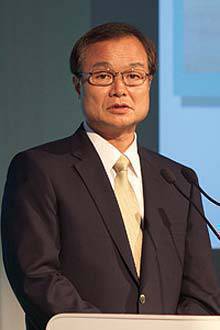 Honda Motor Co. is eyeing the production of more environment-friendly vehicles for a wider market by 2011, company chief executive Takanobu Ito said.
The Japanese carmaker's future plans include a Thailand-made eco-car "with an excellent level of fuel economy" for the Southeast Asian market next year.
A plug-in hybrid and an electric commuter vehicle are also in the works for the United States and Japan by 2012 as the carmaker faces challenges like battery charging time and the distance a vehicle can travel in one charge.
Both plans stem from Honda's current thrust to help reduce its vehicles carbon dioxide emissions while giving the market "good products."
Continue reading below ↓
Recommended Videos
"By 'good products' we mean to embody customers' wants and needs in attractive products using Honda's unique technologies, knowledge and ingenuity," Ito said in his mid-year speech in Japan. "Such good products must be delivered with speed without making our customers wait, and at affordable prices which make our customers happy with their purchase. This is the direction Honda will take."