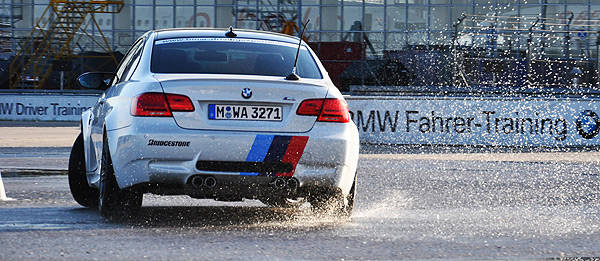 We all know that BMW's M cars are the German carmaker's high-performance editions of its standard road cars. But did you know that there's actually a way to get "more power" out of a, say, M3 or M5, without having to buy and install any aftermarket add-on to it?
According to Glen Dasig, executive director for sales and marketing of Asian Carmakers Corporation (ACC), the easiest and cheapest way an M vehicle owner can get a "power upgrade" is to be certified by the Philippines' lone BMW M driver trainer, JP Tuason.
"Once JP signs you off as a certified BMW M driver, he just needs to inform us about it," shared Dasig. "Every one of our dealers is connected to BMW's servers in Germany, so once we've notified BMW of the certification, you just need to bring your M car over to the dealer and they'll immediately deactivate the limiter. You don't even have to wait for your next preventive maintenance service schedule. You can bring it in the very next day after JP certifies you as an M driver."
ADVERTISEMENT - CONTINUE READING BELOW ↓
So, fancy buying a BMW M vehicle and studying under JP Tuason?
ADVERTISEMENT - CONTINUE READING BELOW ↓
Recommended Videos