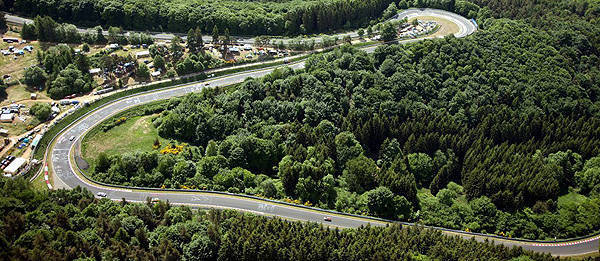 Construction is now well under way for Hyundai's new vehicle test center, which just happens to be located at the famed Nurburgring track in Germany. Being built at a cost of €5.5 million (P296 million), the facility, according to Hyundai, reaffirms its commitment "to developing its credentials as a top European carmaker."
"The new Hyundai test center at the Nurburgring is an expression of our intention to focus on improving the customer experience of our vehicles, such as ride and handling--an important consideration for European drivers," said Hyundai Motor Europe senior vice president and chief operating officer Allan Rushforth. "The new center represents a significant investment, and one we expect will significantly contribute to enhancing the perception of the Hyundai brand and our key competitive competence in Europe."
According to Hyundai, the location of its test center was chosen for its direct access to the Nurburgring, and just like its re-entry into the World Rally Championship series this year, it will enable the carmaker to develop the driving dynamics, reliability and durability of its vehicles.
Tests at the Nurburgring facility will be carried out by Hyundai's engineers currently stationed at the carmaker's R&D center in Russelsheim, Germany, "to improve the quality and driving performance of Hyundai's European-designed vehicles."
Hyundai added that, in 2012, almost 95 percent of the 444,000 Hyundai cars sold in Europe were designed, engineered and tested in Russelsheim, including the i30, the ix35 and the i40.
Photo from Nurburgring's Facebook page
ADVERTISEMENT - CONTINUE READING BELOW ↓