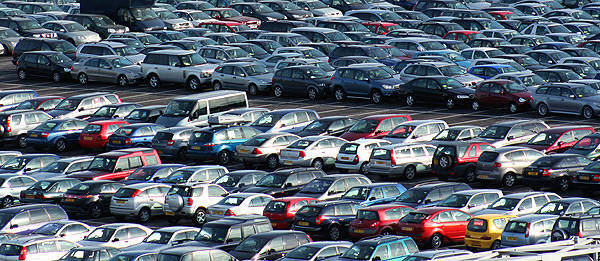 It looks like the used-car importation business is booming once more in the Cagayan Special Economic Zone and Freeport (CSEZF) just two months after a 2008 ban on car importation was lifted by the Court of Appeals.
Based on an Inquirer.net report, seven shipments of at least 1,479 vehicles have arrived since the ban on the importation of used cars was lifted in late July.
"We were told [by traders] that business has been going back to normal. We hope that more people would be coming over to have a look at the new stocks here," Julian Jovy Gonzales, CSEZF officer in charge, reportedly said.

Gonzales added that CSEZF personnel assure the buyers of the secondhand vehicles that they (the vehicles) are "tsunami-free" in reference to the March 2011 disaster that swept through Japan's eastern shore and damaged cars and buildings.
The report mentioned that among the vehicles being sold in the freeport zone are Hummers, Porsches, Mercedes-Benzes and BMWs. The top sellers, though, are the vans and minivans, including older models of the Hyundai Starex, which sell for around P450,000 per unit.
Selling used imported cars was banned in July 2008 when the Supreme Court affirmed the legality of Executive Order No. 156 issued by then-President Gloria Macapagal-Arroyo in December 2002.
Continue reading below ↓
Recommended Videos
While the prospect of owning a secondhand European sports car for half its current market value is enticing, the safety aspect of the conversion required to change it from right- to left-hand drive does make one pause on that idea--not to mention the fact that it affects the local car industry.
What's your take on the issue? Are you for or against the resumption of used-car importation and selling in the Philippines? Share your thoughts through the comment box below.
Photo from SXC.hu is for illustrative purposes only