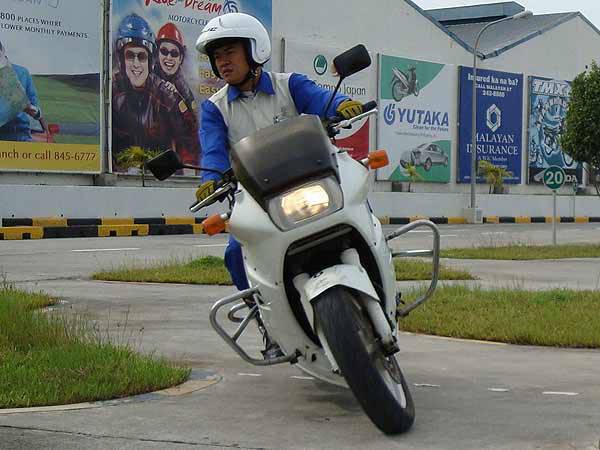 Want to hone your driving skills but can't find the time for a full refresher course? Honda Safety Driving Center (HSDC) has the solution for you.
Here are the short courses designed to enhance one's driving skills in 100 minutes:
Off-road program. Designed for motorcycle riders who want to improve their riding and handling ability on a dirt track with repeated exercises on loose and uneven surface. Fee: P180.
ADVERTISEMENT - CONTINUE READING BELOW ↓
Riding control exercises. Made for bikers who want better control over two-wheelers when making tricky turns like a figure 8, a crank (90-degree) and S-courses. Fee: P180.
Big bike riding exercises. HSDC teaches the rider how to control and maneuver large-displacement motorcycles through various exercises on a simulated road course. Fee: P490.
Parking exercises. Reduce the risk of getting dents and paint scratches and be more confident when parking with this HSDC course. Fee: P950.
Night driving exercises. HSDC conducts this under controlled conditions to familiarize drivers, particularly the new ones, with the challenges of night-time driving like temporary blindness due bright headlights from approaching vehicles. Fee: P1,200.
Wet and emergency braking course. This program teaches motorcycle riders and car drivers how to brake during an emergency on a simulated wet road surface. Students learn to avoid wheel-lock, particularly on vehicles with no ABS, and to deal with a skidding car or motorcycle. Fee: P180 for motorcycles and P950 for cars.
ADVERTISEMENT - CONTINUE READING BELOW ↓
Recommended Videos