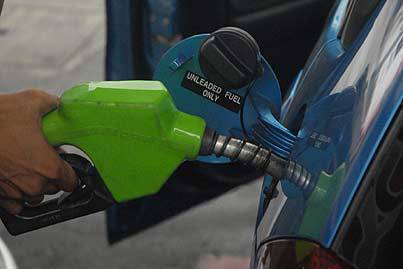 A party-list representative is calling on the country's independent oil companies to step up and help alleviate the fuel shortage by building up their distribution capacity.
"Consumers are counting on the independent players to provide extra supplies of gasoline and diesel, and to keep their retail service stations open for longer hours if necessary," said Rep. Arnel Ty of the LPG Marketers' Association party-list group. "They won't be able to fill the whole gap between demand and supply but they can definitely provide some buffer and help abate the shortage."
Some of the leading independent oil companies are Easter Petroleum Corporation, TWA Inc. (Flying V), Seaoil Philippines Inc., Unioil Petroleum Philippines Inc., FilOil Gas Co., Filpride Energy Corp., and Oilink International Corp.
Although the so-called "Big Three" oil companies--Pilipinas Shell, Chevron Philippines (formerly Caltex) and Petron Corp.--still dominate the local oil industry, the independent oil players have already captured 15 percent of the market.
According to Sy, the fuel shortage in Metro Manila and outlying areas would've been highly severe if the Oil Industry Deregulation Law, which spurred the emergence of independent oil players and heightened the industry competition, was not passed in 1998. If the law was not passed and the "Big Three" remained the sole suppliers of petroleum products in the country, supply issues with one or two of them would have made the shortage "brutal."
The fuel shortage was caused by the closure of the Batangas-Manila oil pipeline operated by First Philippine Industrial Corp. which was used by Shell and Chevron to transfer their oil supplies to Metro Manila. The closure was ordered by the Supreme Court after tests discovered that the 43-year old 117-kilometer pipeline had sprung a leak that had spilled more than 8,000 barrels or 1.3 million liters of fuel underground in Barangay Bangkal, Makati City. The closure prompted both Shell and Chevron to look for other means to transport their supplies, causing delays in deliveries to their retail outlets and some scarcity.
Recommended Videos