Our country may be infamous for our uniquely Filipino time and the embarrassingly rampant corruption eating our nation, but there are countless reasons we should be proud to be Pinoy. One of which is our naturally happy disposition--optimistic amid hardships and resilient through tough times.
If you're now in Singapore, drop by Ngee Ann City and you'll probably feel good about being a Filipino. Witness how the Filipino contestants are faring in the 2014 Subaru Palm Challenge regional final, and you'll learn that you don't have to look to our politicians for patriotic inspiration.
On Orchard Road, nine gentlemen and one lady from the Philippines may be individual warriors vying for one Subaru XV to be given away to the ultimate winner, but they're also working as a team, cheering each other on so they can outlast the other regional contestants. We spent a few minutes with the Filipino contingent to learn more about why they're joining this endurance challenge.
Some of them want the XV, while some merely want to take on new challenges. Others have another agenda: to show the world what the Filipinos are capable of doing.
This 13-year-old competition may be getting, um, old, but it's the participants who make the Subaru Palm Challenge interesting year in and year out. Get to know our kababayans and be inspired by their mental and physical strength.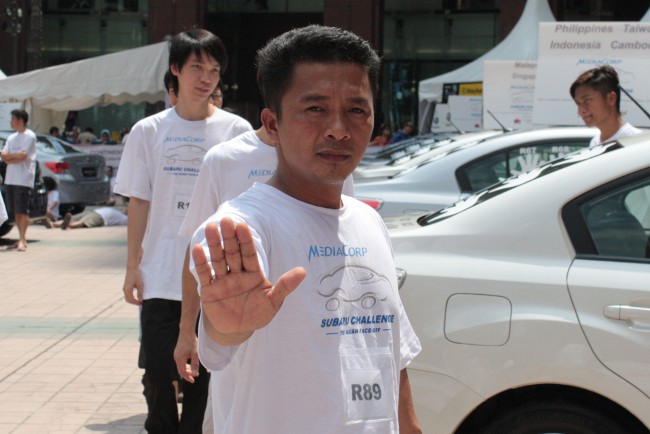 Johnny Anticamara, 34 years old. A driver by profession, Johnny is a Palm Challenge newbie. He joined the Manila leg for the first time this year and made it to the top eight. Despite having no prior experience in the competition, Johnny is representing the country in Singapore this year. Should he win the brand-new XV, he says he'd like to keep it for his family. A very thoughtful family member!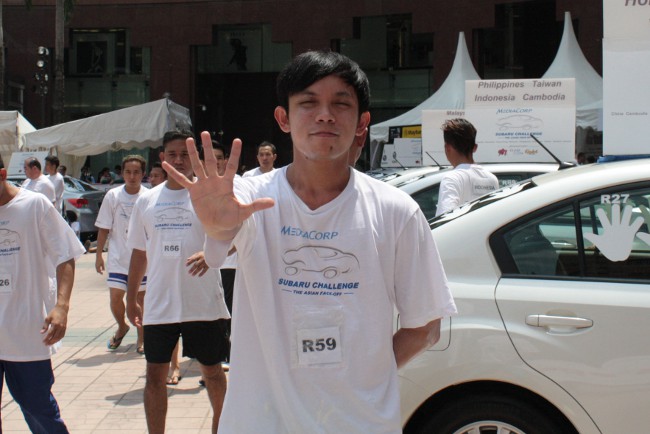 Filmark Bernante, 30 years old. Filmark is an IT professional from Marikina. He's no rookie in the competition. Having competed in the Manila leg and regional final in 2012, he is back in the game and is determined to win the car. Best of luck!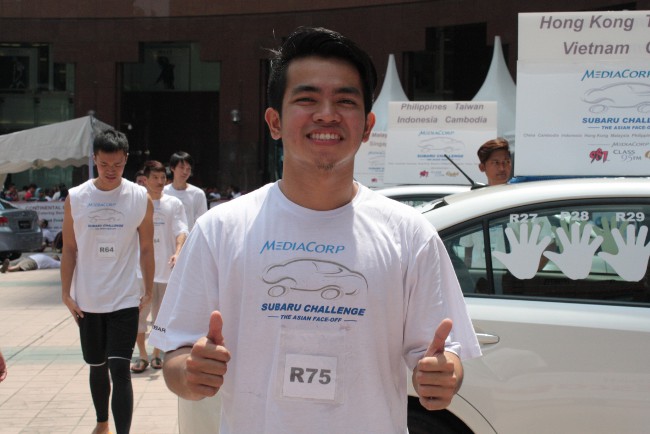 Oshwald John Carbonel, 22 years old. Another Subaru Palm Challenge newbie, Oshwald is a program researcher by profession. He qualified in Manila, hoping to challenge himself and to win a Subaru. He's a step closer to fulfilling the latter now that he's competing in the regional final. Good luck!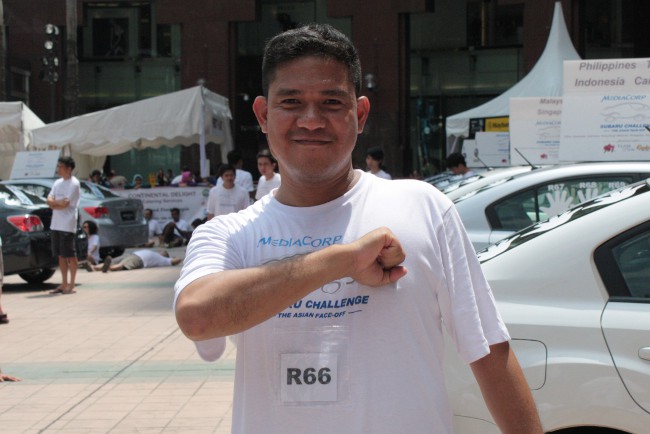 Juan Furiscal Jr., 35 years old. Formerly a member of our Navy, Juan is no stranger to this endurance challenge. He first joined the Manila leg last year and moved on to the regional final. He was one of the last Filipinos standing in 2013. This year, he's back with an agenda. When asked why he joined the Subaru Palm Challenge, he says he's out "to prove to the other countries that the Philippines is the best." Currently employed as a bodyguard, he has no plans to keep the XV because of the maintenance costs. Nonetheless, we wish him luck and we salute him for his patriotism.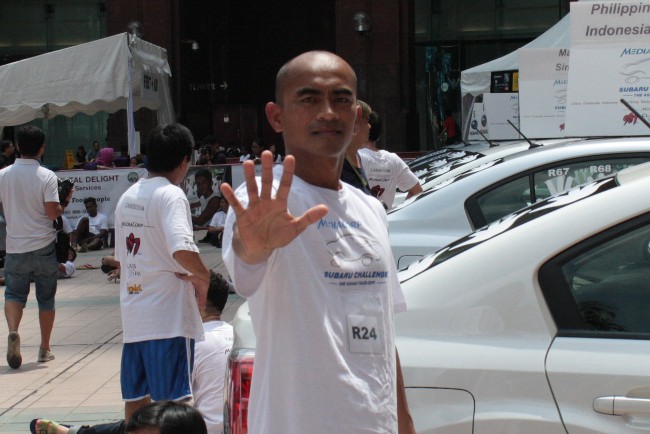 Francisco Gomez, 39 years old. A first-timer in the Manila leg competition and the regional final in Singapore, Francisco Gomez wants to challenge himself and test his limits. Should he win the car, he intends to keep it. May he hold on long enough to outlast everyone else.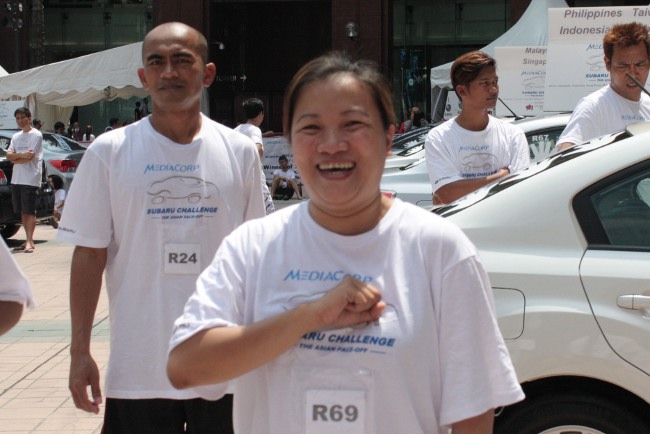 Mary Emilee Mendez, 36 years old. The only female member of the Philippine team, Emilee is one of the rookies this year. She was lured into joining the Subaru Palm Challenge because of the Subaru XV at stake. She's also competing to challenge herself and to find out how far she can push herself to her limits.
Alex Neblasca Jr., 32 years old. Car detailer Alex is a Palm Challenge veteran. He competed in the Manila leg and the regional final in 2008, 2010, 2011, 2012 and 2013. He even took home the Asian and Country Winner titles last year. Alex admits that he used to join the competition in hopes of bringing home the keys to a brand-new Subaru. This time, however, it's not just about the grand prize, but also about challenging his body and mind to endure. All the best, Alex!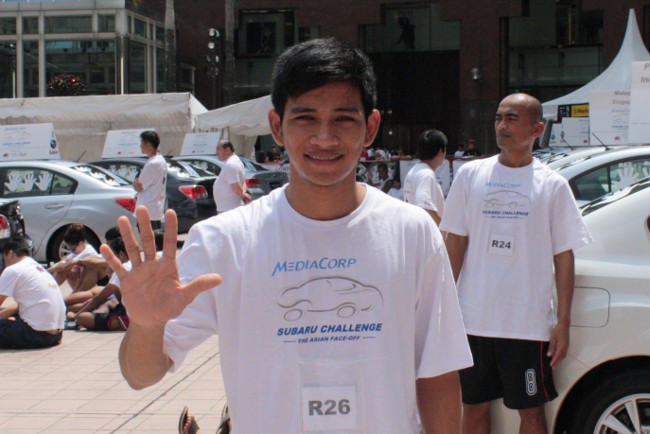 Albert Saguillo, 21 years old. The youngest finalist from the Philippines, Albert is Davao's representative and one lucky dude. If you remember, Roque Moncada is supposed to represent the city. Unfortunately, Roque didn't have a passport, and couldn't get one in time for the regional final. Motor Image Pilipinas got in touch with the second-placer, who also couldn't travel for the contest. The company then contacted the other placers, but no one could make it for various reasons--expired passport, work schedule, etc.
Finally, MIP contacted 10th-placer Albert, last year's Davao representative, and he had his passport ready. A few days before his flight, however, he lost his bag with his passport in it. But his angels must be hard at work because someone gave him back his bag and its contents. Now, he has his second shot at the regional final. Will his angels work overtime again and help him win the XV? Should his lucky streak continue, he hopes to keep the car for his family.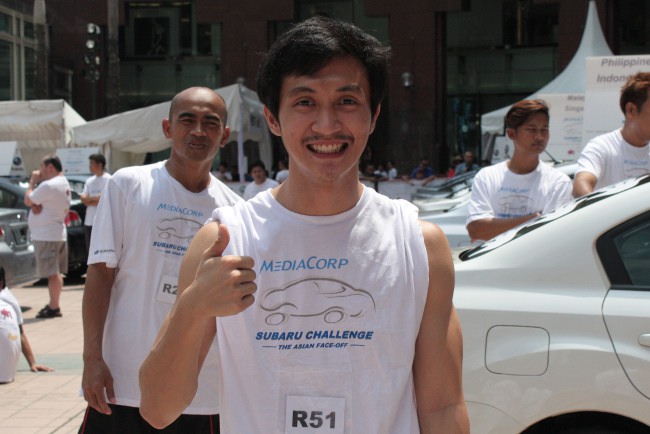 Donn Michael Yap, 24 years old. A call-center agent, Donn is one of the newbies of the Philippine contingent and is Cebu's representative. Like the other contestants, he wants to win the XV and to challenge his endurance. When asked what he'll do with the grand prize if he wins, he says: "I will ride it like a rock star!" Rock on, Donn!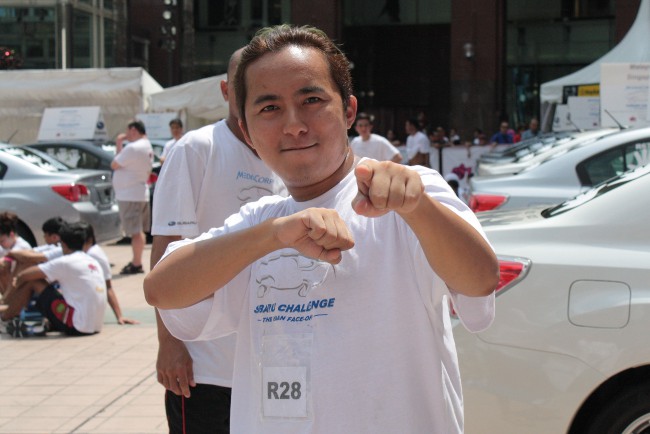 Carlo Talahib, 31 years old. Completing the roster of Filipino finalists is rookie Carlo, an IT manager. He joined the competition for no specific reason. But now that he is in the finals, he has one goal: to show the other countries how far the Filipino heart goes.
"I strongly believe that this year's winner will be from the Philippines," he told Motor Image. "This challenge is not just a mental game, but also one that requires a lot of puso (heart). This year, the Philippine team stepped into the ring with a lot of heart, and we feel that is what makes us stand out from the rest." Should he win, he intends to sell the XV, keep half of the cash and donate the other half to charity. We have one word for you, Carlo: Puso!
Let's wish our countrymen all the best in this competition.
Photos by Tracy Carpena