As car owners, we understand how maintenance and repairs are part and parcel of owning a vehicle. Some of us have a trusted talyer we go to, while some stick to the casa. In spite of all the things we hear about the latter, there's still some reassurance in knowing that mechanics authorized by the dealership will be the ones taking care of your ride.
Each brand has its own way of bragging about its after-sales services. Isuzu Philippines Corporation (IPC), on the other hand, not only boasts about its service employees—the company also holds a tournament for them to showcase their skills.
Case in point: the 2019 Isuzu Service Skills Olympics (ISSO) held on June 1, 2019, at the IPC Plant in Laguna Technopark. This marks the 14th staging of the ISSO, and this year's competition featured 75 participants from 25 different Isuzu dealers. Each three-man team was composed of service technicians, a service advisor, and parts staff.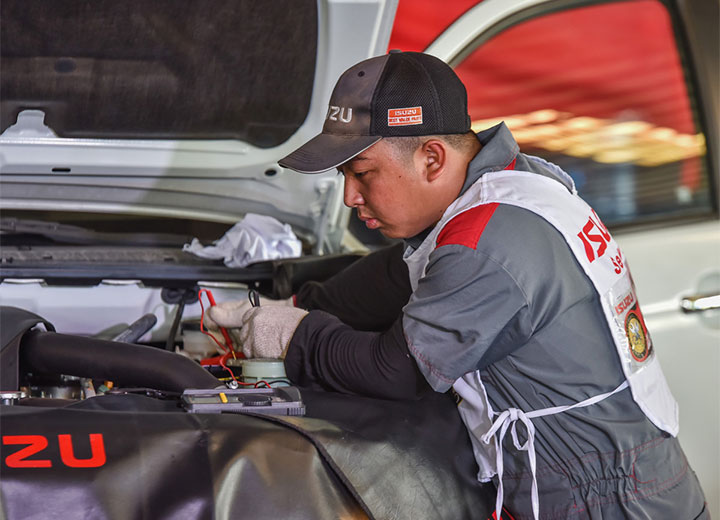 The competition featured a series of written and practical exams to test each participant's skill. The tests lasted five hours, and highlighted the valuable contributions of every member of the team to Isuzu's outstanding customer satisfaction and high-quality services.
The winners of this year's Isuzu Service Skills Olympics are listed below:
Service technician category
Champions: Mark Anthony Arroyo and Jan Michael Manzon (TESDA Tacloban alumni), Isuzu Cavite
First runners-up: Arjhay Pulvera (TESDA Tacloban alumnus) and Reynaldo Gepulle, Isuzu Alabang
Second runners-up: Harvay Jay T. Ragrag and Gilbert Regis (TESDA Tacloban alumni), Isuzu Isabela
Service advisor category
Champion: 

Kevin O. Oliva, Isuzu Alabang
First runner-up: Joseph Clarito, Isuzu Cavite
Second runner-up: Josie James Marilla, Isuzu Cagayan de Oro
Parts staff category
Champion: Mark Anthony Rañola, Isuzu Commonwealth
First runner-up: Cristy Plazuela, Isuzu Iloilo
Second runner-up: Christopher Garcia, Isuzu Cabanatuan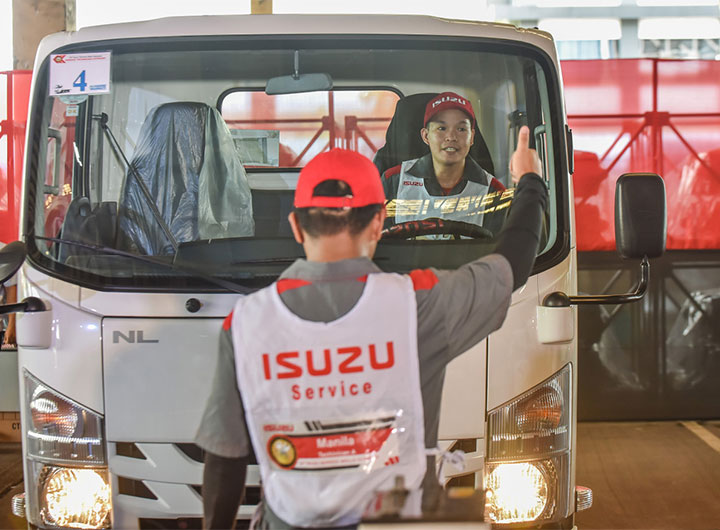 In his message, IPC president Hajime Koso said: "Today, you are also called 'Olympians,' because you represent the best of our dealership networks, and I predict that you will exceed your own expectations. After this local staging, the world is waiting."
Koso also thanked the Isuzu Heart and Smile Project (IHSP) for its contributions to the development of the IPC after-sales program, which was started in 2008 in partnership with the Technical Education and Skills Development Authority (TESDA) and World Vision Philippines. "Through this groundbreaking vocational course, IPC and its partners have been able to give once-in-a-lifetime opportunities for our young, less-privileged but hardworking Filipinos to be part of the Isuzu family," he said. "IHSP has been instrumental in improving not only the quality of our aftersales service to our loyal customers but more importantly, the lives of many poor Filipinos."
Since its humble beginnings in 2006, the ISSO has consistently produced teams that have represented the Philippines and excelled in the Isuzu World Technical Competitions. This year, the country will participate in the annual competition for the CV division in Japan, as well as the biennial competition for the LCV category in Thailand.
Congratulations to the winners, and good luck in the upcoming competition!