Subaru's annual endurance competition is right around the corner. Motor Image Pilipinas has announced that the 2019 edition of its annual Palm Challenge is happening this September 21 to 22 at Bonifacio Global City, Taguig.
To put it quite simply, the Subaru Palm Challenge is no joke. The competition is tough, the risks are real, and the prizes at stake are not insignificant. If you haven't any idea what it's all about, you can drop by this year's festivities to see for yourself.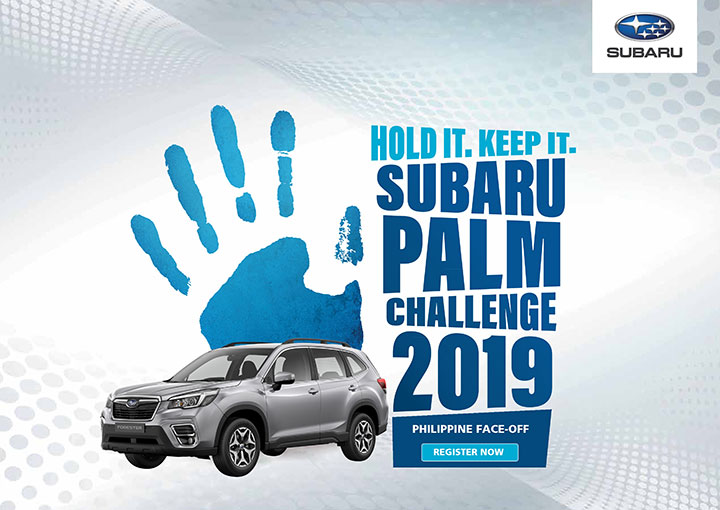 The challenge may seem simple, but it's difficult to win: Participants put their palms over designated areas on a Subaru car, and stay put for as long as they can—for days. It's definitely not for the faint-hearted.
Continue reading below ↓
Recommended Videos
Each year, cash prizes are up for grabs, and the last men standing will also get the chance to represent the country and compete in the Regional Palm Challenge in Ngee Ann City, Singapore. The grand winner of the regional leg, which will take place in November, will be taking home an all-new Forester 2.0i-L and the coveted regional crown.
Anyone above 18 years old with good health and a valid Philippine passport is eligible to join. If you're interested, you can check out the Subaru Philippines website for more details.