The Department of Education (DepEd) now has a new official vehicle in the Mitsubishi Strada.
DepEd was recently handed 166 Strada 4x4 GLS MT units by Mitsubishi Motors Carworld Pampanga. These vehicles will be added to the DepEd fleet, which already includes 88 trucks released to the agency in December 2019.
Now, we know what some of you might be thinking: What use would DepEd have for hundreds of brand-new 4x4 Mitsubishi Stradas? Each units carries a price tag of P1,465,000 (provided they were bought at SRP), so this isn't a small purchase by any means.
Well, there's an answer to this: The Strada units will be used by DepEd field engineers to conduct inspections. Considering these units are 4x4s and equipped with 2.4-liter DOHC turbodiesel engines capable of 178hp and 430Nm of torque, DepEd personnel should have little problem reaching even less accessible sites.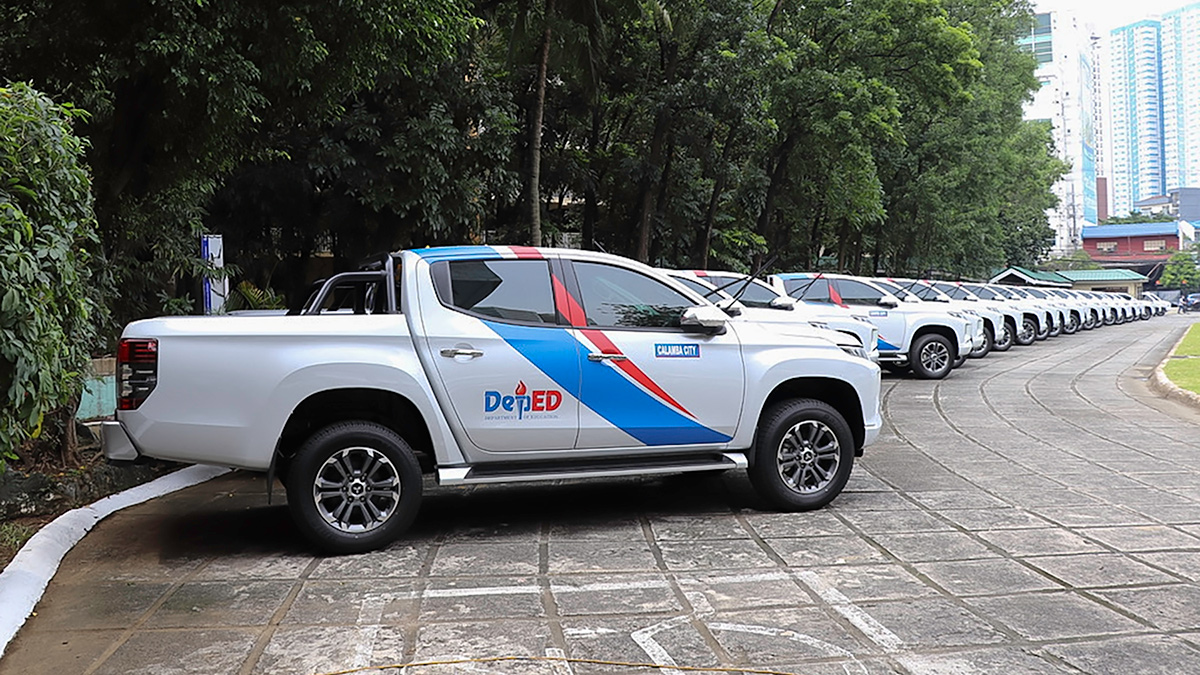 ADVERTISEMENT - CONTINUE READING BELOW ↓
"No school division office will be left behind, as we continue to gear up our actions, hold on the wheels of our goals, focus on our vision, and have a safe ride with our mission," DepEd undersecretary Alain Del Pascua said in a statement.
LausGroup president Paul Laus says his company is more than happy to assist the DepEd on its mission, saying the agency will be happy with its new official vehicle.
"We are honored to have been selected as the official vehicle of the Department of Education. We guarantee the government agency that the Strada is a very reliable pickup truck that is built to be durable and engineered to deliver outstanding performance. Mitsubishi Carworld Pampanga is also committed to provide excellent service for the regular maintenance of the vehicles," Laus said.
So, did the agency make the right choice or do you think it should have gone with a different pickup truck?