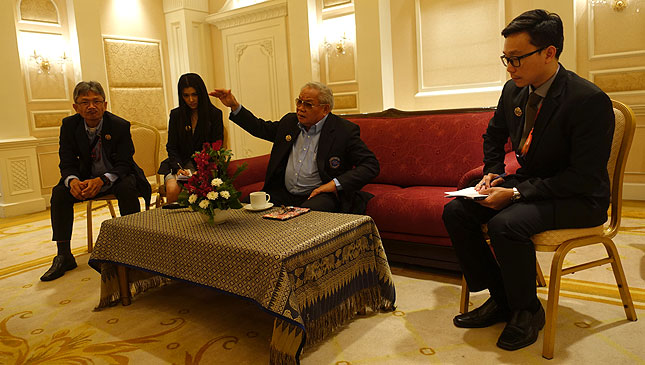 We've frequently quoted Dr. Prachin Eamlumnow, president of Bangkok International Motor Show organizer Grand Prix International, on this website for a reason. Aside from being the head honcho of the biggest motor show in Southeast Asia, he also helps Indonesia and Cambodia in staging their auto exhibitions.
During the interview session at this year's BIMS event, we learned a number of things about Thailand's automotive industry, which is getting steady and better year after year, according to the car-show boss.
1. Thailand's car industry is expected to reach three million units in the next five years. For 2016, expected export volume from Thailand is 1.2 million units, while locally produced automobiles for its own market is estimated to be 750,000 units.
2. In an effort to support carmakers' investments in the country, the government has established an automotive R&D facility in Rayong province. Likewise, carmakers also set up their own facilities and plants in Thailand. Honda's assembly plant, for one, has the capability to export vehicles to 130 countries. Mazda also has an R&D facility in the country.
3. Carmakers are said to be confident in Thailand, and they have long-term investments in the country. Because of the stable constitutional monarchy, these brands have no plans to move their production out of Thailand.
Continue reading below ↓
Recommended Videos
4. Amid its emissions issues in the US, Volkswagen has applied for the Eco-Car Program of Thailand and invested in a Hemaraj industrial estate facility, which will produce commercial vehicles.
5. Demand for lifestyle pickup trucks is growing in other parts of the world, particularly in Europe. Mercedes-Benz and BMW are expected to produce their own trucks in four or five years. Production facilities for these trucks may be erected elsewhere, but spare parts and accessories will be sourced from Thailand.
Photo by Tracy Carpena