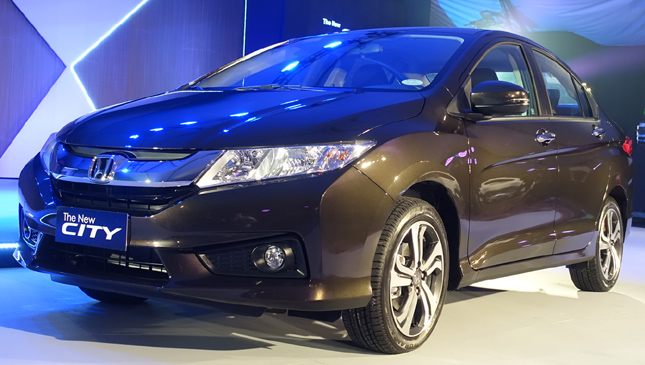 Whether we choose to believe it or not, Metro Manila pollution is getting worse with every passing day. The smog is getting thicker, just as the air is getting worse--and with the continued increase in car sales the country is currently experiencing, our environmental situation is only going to deteriorate with time.
While it's true that motorists, as responsible human beings, have the duty to clean up their act, a good part of the responsibility rests on the shoulders of car manufacturers as well. Which is why it's a relief to see a number of carmakers making an effort to lessen their vehicles' negative impact on the environment. One such auto company is Japan's Honda Motor Co.
Honda Cars Philippines has just announced that the City has officially been awarded with Euro 4 emission standard certification by the Department of Environmental and Natural Resources. This certifies that the vehicle emits significantly lower harmful substances and pollutants such as carbon monoxide, hydrocarbon and nitrogen oxide.
ADVERTISEMENT - CONTINUE READING BELOW ↓
HCPI president and general manager Toshio Kuwahara said that Honda will continue to work with the government toward protecting the environment. "It has always been one of our thrusts to leave blue skies for our children," the executive declared. "As part of our continuing mission to do so, we at Honda are one with the government's endeavor to help protect and sustain our environment, and do our part in ensuring breathable clean air. We would like to assure our customers that Honda takes proactive action to help reduce the destruction of our ozone layer and the effect of global warming."
As of now, the City is the first vehicle in the carmaker's lineup to achieve Euro 4 certification in our market. Kuwahara, however, assured that all HCPI vehicles will soon be certified as Euro 4-compliant.
"By January 2016, all Honda vehicles--from the smallest Brio all the way up to the Odyssey--will be officially certified as Euro 4-compliant," he revealed. Hopefully, more carmakers follow Honda's lead in making their vehicles more eco-friendly.
ADVERTISEMENT - CONTINUE READING BELOW ↓
Recommended Videos
The question that needs to be asked now is whether the quality of our fuels will be up to par. What do you think?
Photo by Tracy Carpena