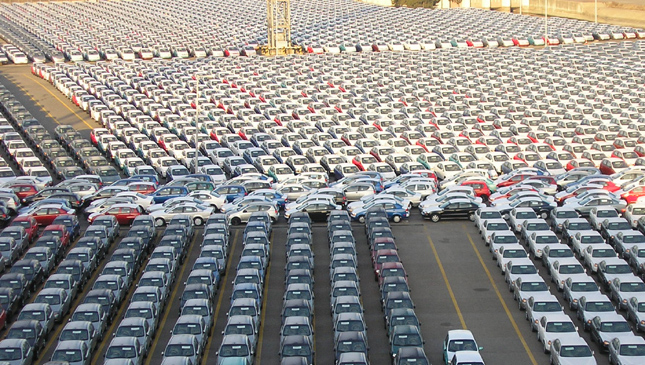 The Bureau of Internal Revenue has filed a tax evasion case against a luxury car importer, after an investigation found that the company had failed to declare hundreds of millions worth of income from 2013 to 2014.
The accused, Eddie Mitra Estallo Jr., operates under the business name Amest Trading, and imports gray-market luxury vehicles into the country for sale to the public. The BIR said in a press statement that Estallo had an undeclared income of P114.35 million and P1.074 billion in 2013 and 2014, respectively. How much will he owe the government if he loses the case? Well, including surcharges and interest, we're looking at a hefty P638.36 million. Yikes.
A House of Representatives bulletin dated December 16 last year says that Eddie's mother, Adoracion Estallo, came to the defense of her son. She denied that Amest Trading was involved in smuggling operations, contradicting claims that only 19 of the 137 vehicles it imported between 2014 and 2015 were legitimate transactions.
ADVERTISEMENT - CONTINUE READING BELOW ↓
According to the elder Estallo, a man named Michael Go served as a sales agent of the imported vehicles and paid the company on a commission basis for each vehicle sold. She said it's possible he had shared confidential company information with a certain Melinda Dela Cruz, who then might have used Amest Trading's import license to engage in questionable business transactions.
In another testament to the corruption incompetence of the Bureau of Customs, separate House bulletins dated late last year state that members of the House committee on Ways and Means scolded the BOC and the BIR for repeatedly renewing Amest Trading's accreditation despite disparities in the nature of the company's business, as well as for failing to examine the company's financial capacity as a luxury car importer.
With news like this, it's hard to argue with the notion that our ports are havens for smugglers and shady business brokers. When will this come to an end? Your guess is as good as ours.
ADVERTISEMENT - CONTINUE READING BELOW ↓
Recommended Videos