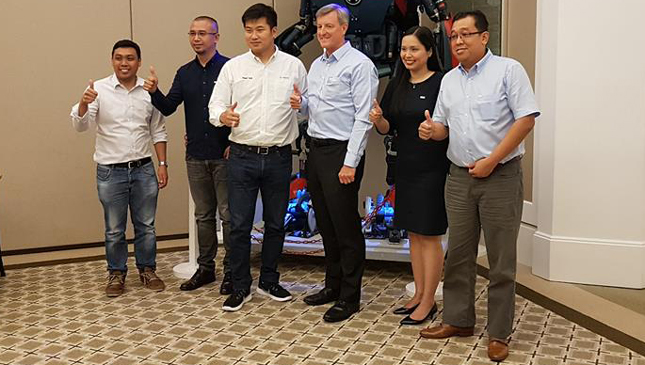 Most of you guys are probably aware that Bosch is a household name in the automotive industry. The Stuttgart-based engineering and electric firm makes some of the most widely used car components around; from windshield wipers and car horns, to driver safety and assistance systems.
What you might not know is that the company's focus on keeping drivers safe actually extends past what bits and pieces go into your vehicle, and into policy. In Malaysia, for example, Bosch helped support a move for the mandatory installation of ABS (anti-lock braking systems) in all brand-new vehicles beginning last month.
ADVERTISEMENT - CONTINUE READING BELOW ↓
ADVERTISEMENT - CONTINUE READING BELOW ↓
Recommended Videos
Here in the Philippines, Bosch collaborated with the Department of Transportation (DOTr) in advising the publication of the Philippine Road Safety Action Plan (PRSAP), an initiative which aims to bring the country safer roads and to cut its traffic accident in half come 2020. Pillars of the program include everything from developing road crash databases, accident reporting, analyses systems, to making the cars that ply local streets safer.
It's that last bit where Bosch believes it can help the Philippine government further. "Under the PRSAP, the government recommends that new vehicles consider usage of the most up-to-date vehicle safety technologies, which Bosch can provide," the company says. These technologies, the company adds, includes its ABS and Electronic Stability Program which helps motorists in accident avoidance—emergency braking, lane assist systems, and the like.
"Road safety is a shared responsibility," says Bosch Philippines managing director Richard Walker, adding that the firm's products and technologies can "make a significant difference to road safety" once available in the country. The executive also stressed that collaboration is vital to improving driver safety. "We see that working with the government, industry players, and the motoring public will allow us to find sustainable solutions toward safer mobility."
ADVERTISEMENT - CONTINUE READING BELOW ↓
We all know that there's still a fair amount of cars available locally without ABS. So, could we find ourselves in the same shoes as Malaysia in the near future?