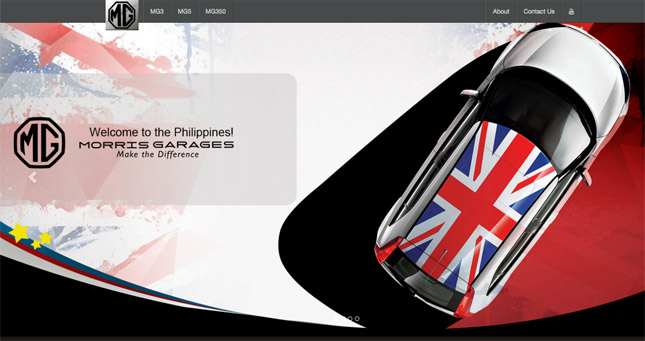 It seems our car market is witnessing a British invasion. Not only has Aston Martin officially appointed a Philippine distributor, but now we've just received word that MG has likewise set up shop in the country. Apparently, the brand will be imported and sold in our market by the very same people behind White Knight Automobiles, the local distributor of Morgan, which is another automotive marque from the UK.
The president of Morgan Philippines, Morgan Say (that's not a typo), sent us this text message today:
We're about to launch a new British brand. You're the first I've informed as I value your support a lot. The website is already up at www.mgphilippines.com.
The new company will be called Morris Garages Philippines, and will be located at 241 Midway Court Building on EDSA Greenhills (near PGA Cars). If you recall, that's also the same location of the Morgan showroom, which begs the question: Is the company still distributing Morgan?
"Yes, Morgan is still around," Say told TopGear.com.ph. "It's still catering to a niche market. The MG brand will be for the mass market, with more affordable pricing."
MG is currently owned by Chinese carmaker SAIC (Shanghai Automotive Industry Corporation), although the brand's UK website maintains that "all MGs are designed, engineered and assembled in the UK offices in Birmingham." This claim, however, might only apply to MG models sold in the United Kingdom. Some of the models to be sold in the Philippines--as indicated on the local distributor's website--are not included in the brand's UK lineup.
Continue reading below ↓
Recommended Videos
The MG models to be made available in our market are the MG 3 supermini, the MG 5 compact hatchback and the MG 350 compact sedan. According to Say, their prices will range from P695,000 to P795,000.
Well, we hope Morris Garages Philippines will fare much better than White Knight Automobiles. That Morgan business never seemed to have gained any traction in our market. On the other hand, MG, if handled and marketed properly, appears to stand a better chance of succeeding here. Let's see.