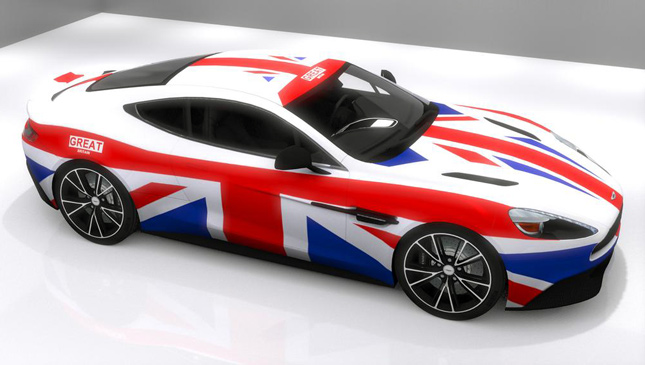 The United Kingdom is home to some of the most revered automotive brands in the world: Jaguar, Mini, Bentley, Rolls-Royce, Land Rover, Lotus, MG, Morgan, McLaren and, of course, Aston Martin. It is only fitting that this country should be celebrated as a great motoring territory.
And that's precisely what British Embassy Manila intends to do.
On May 31st, Sunday, British Embassy Manila, in partnership with Top Gear Philippines, is staging the "Great British Auto Show" in Capitol Commons in Pasig City. The main objective of this event is to pay tribute to the British car industry and the countless automobiles it has spawned both past and present. The event brief says it will "bring together car clubs, owners and enthusiasts to enjoy a showcase of vintage and modern British cars from all parts of the metro and surrounding areas."
As such, the event will feature most of the British car marques mentioned above, particularly those that are officially represented in our market. But that's not all. British Embassy Manila is allocating 40 slots to private owners of British cars. Which means those who own a UK-brand vehicle are being invited to vie for a chance to show off their prized possession. These slots are absolutely free of charge.
ADVERTISEMENT - CONTINUE READING BELOW ↓
The privately owned British cars will be selected on the basis of "suitability, variety and date of submission of entry."
If you think your British car is auto-show material and you like sharing them with fellow enthusiasts, e-mail the following information to britishautoshowph@gmail.com:
1. Name
2. Contact number
3. E-mail address
4. Current photos of the car (front, side and rear)
5. Car make, model and year
6. Modifications done, if any
7. Affiliation with car clubs, if any
The deadline for submission of entries is on May 22, 5pm.
If your car gets selected, you will not only get to flaunt it at the auto show in Capitol Commons, it will also be included in a pre-event promotional campaign that features a social-media voting component for such awards as Best Heritage Car, Best Bond Car and People's Choice, among others.
For more information, check out British Embassy Manila's Facebook page and Twitter account.
ADVERTISEMENT - CONTINUE READING BELOW ↓
Recommended Videos