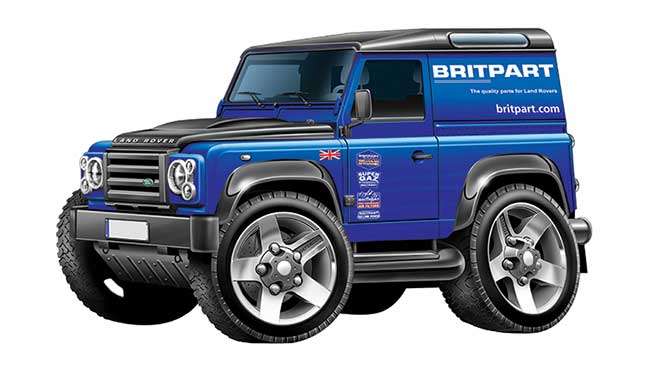 A while back, a friend came to me asking for some help finding a cylinder head for his 1988 Range Rover Classic. I asked around, but nothing solid came up in terms of where he could find parts. He's probably found what he's looking for by now, but if he ever needs a quick fix again, he'll be glad to know Britpart is now in the Philippines.
The international auto part manufacturer and leading distributor of Land Rover and Jaguar car parts, accessories and diagnostics recently launched its first showroom in Makati City, giving enthusiasts a convenient go-to source for all their restoration and repair needs. It's the company's first venture into Southeast Asia, and will provide access to over $120 million worth of Britpart products.
Continue reading below ↓
Recommended Videos
The company says that its arrival will enable local Land Rover and Jaguar owners to transform their vehicles into everything from road beasts to off-road adventurers. Popular items Britpart will be bringing over include light guards, bumpers, mud flaps, lighting fixtures and foglamps, while brakes, suspension and engine parts will allow restorers to perform a complete overhaul.
Britpart has been a staple for many Land Rover and Jaguar owners for over 35 years. Today, the UK-based distributor is present in more than 100 countries with major centers in France, Belgium and the US, among others. Its launch in the Philippines is expected to spearhead growth in the region as well as expand its customer base.