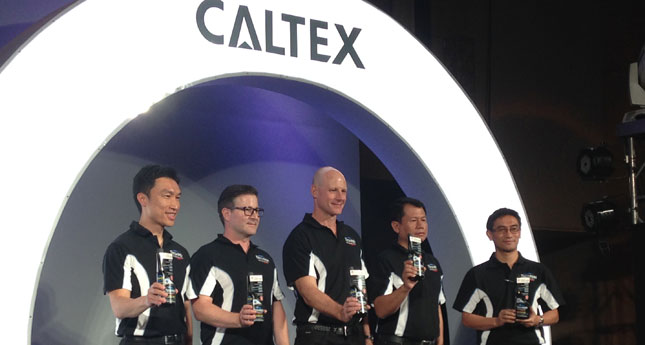 Motorists can now clean the accumulated dirt and carbon deposits in their vehicle's gasoline engine by using Caltex's fuel system cleaner, and it's called Techron Concentrate Plus (TCP). At the same time, the fuel company gives its assurance that its new product will restore your car's lost power and performance, as well as reduce its emissions and maximize your car's fuel efficiency.
One just needs to pour a bottle into the vehicle's near-empty fuel tank before filling up. Detoxifying your engine this way only costs P450. TCP is available at Caltex stores nationwide.
"The launch of Techron Concentrate Plus offers our customers more options to enjoy their journey better," said Lennard Kwek, Asia-Pacific marketing manager of Chevron Lubricants.
Aside from using its TCP, we asked Chevron's top brass for tips on minimizing the carbon footprint of the motoring population of the Philippines. Here are the best answers:
* A lot of it comes down to how you drive. Aim for smooth acceleration and smooth braking.
* Make sure you have the ideal tire pressure. Car tires have the recommended pressure--follow it.
* Maintain a clean engine, ideally with solutions like Chevron's Techron Concentrate Plus. It's designed to deep-clean your engine in one tankful.
* With the trafic situation here in Manila, try carpooling and leaving for your destination early.
Photos by Elaine Lara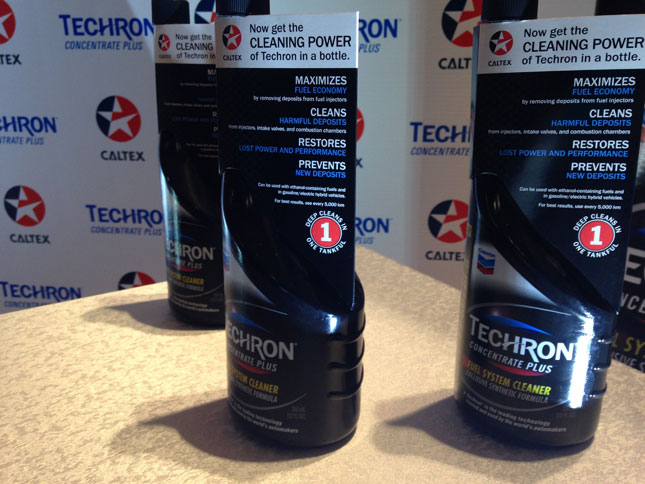 ADVERTISEMENT - CONTINUE READING BELOW ↓