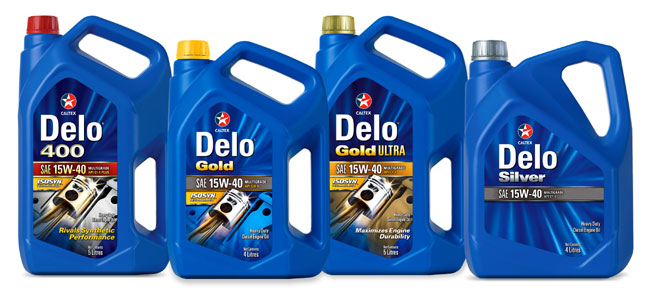 One aspect of owning a vehicle many motorists take for granted is choosing a reliable engine oil to help keep the vehicle in tip-top shape. But engine maintenance--or the lack of it--could make or break your car's performance, so it's advisable that drivers do their share of due diligence when deciding on what they put into their ride. The people at Chevron Philippines know exactly what they're doing when it comes to motor oil, as engine maintenance is a science to them--which is why the Delo brand is celebrating its 80th anniversary this year.
The Delo brand was established way back in 1935, eventually introducing motorists to the first successful multigrade engine oil during the 1950s. In 1971, Delo 400 became the first product to meet both diesel and gasoline service applications, and in 1984 the brand pioneered the first all-hydro processed base oils, setting a new standard in the base-oil business.
Chevron Philippines marketing manager for lubricants Michelle Sayat cited continuous product improvement and the pursuit of client satisfaction as the driving forces behind the continued success of the Delo brand. "We are truly proud of Delo for successfully and continuously providing supreme protection to diesel engines for 80 years now," she said. "Like what we always say, we want smooth and worry-free drive and operation for our clients, that's why we constantly find ways to improve our products in order to deliver that promise. We've done it for the last eight decades, and we will go further than that. We're looking forward to servicing the Philippines for the next 80 years and more."
Continue reading below ↓
Recommended Videos
These days, the Delo brand sells everything from lubricants and oils, to greases and coolants, providing their products to numerous industries including construction companies, commercial transportation, and heavy machinery. While Delo remains strong, the folks behind it certainly have their work cut out for them considering the competitive nature of the market the brand caters to.