De Tomaso isn't happy. De Tomaso is on the warpath. De Tomaso, the once-defunct Italian-Argentine-American sports-car marque that burst back onto the scene last year with the sensational P72 supercar, has a message for the American car industry, and the long and short of it is, 'You're not good enough.'
That's why De Tomaso says it's now relocating its production, design, and corporate facilities from Europe to the US. The company proclaims it can "wait no longer for the American automobile industry to recapture its 'glory days,'" and "the time has come to restore the romance, beauty, passion, and elegance in the luxury American automotive industry." Guessing they're not fans of the Tesla Cybertruck or that new Hummer EV, then...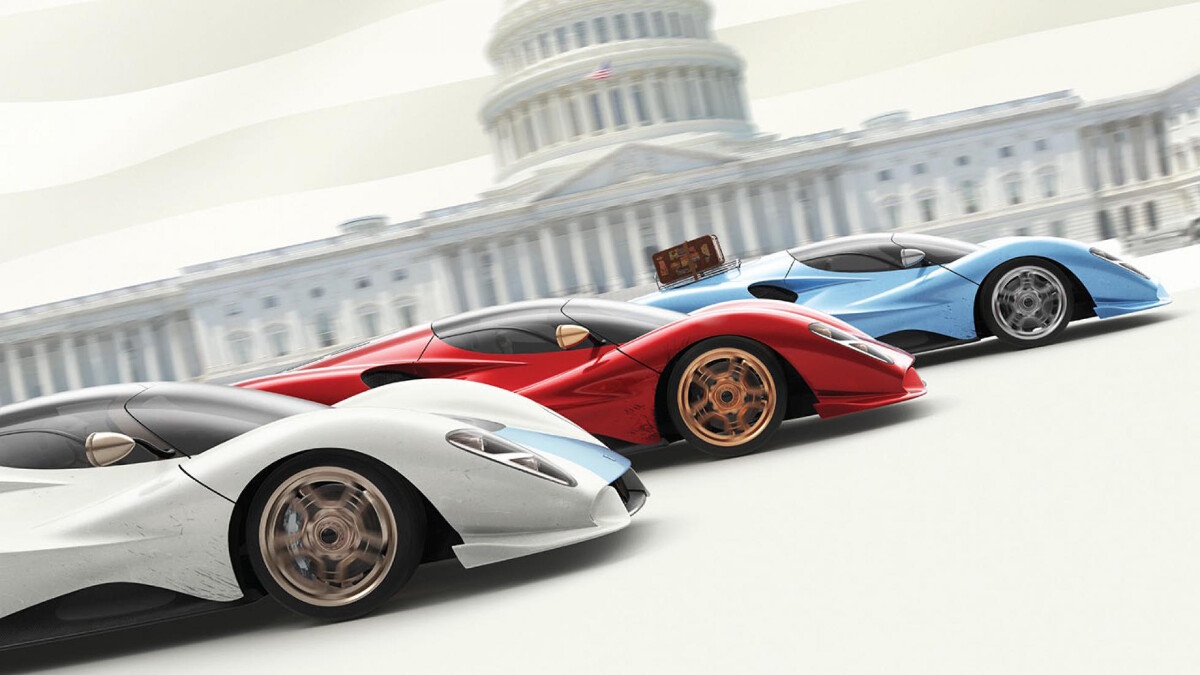 ADVERTISEMENT - CONTINUE READING BELOW ↓
The company calls this bold initiative 'Mission AAR,' which isn't, in fact, a pirate reference. AAR stands for 'American Automotive Renaissance.' And the result will be that, in late 2022, the P72 supercar, complete with its 700hp all-American 5.0-liter Roush V8 engine, will be manufactured in the U S of A.
Apparently, multiple locations for the headquarters are being considered. What we do know is going Stateside will mean the car is homologated for US sale. If you've been waiting until now to get an order in, tough—all 72 examples of the all-carbon supercar, which shares its core with the wild Apollo Intensa Emozione, are already spoken for.
Meanwhile, Elon Musk ought to be flattered: De Tomaso namechecks the Tesla supremo as a 'pioneer' and believes the maker of the Model S and Model 3 to be one of the American greats.
ADVERTISEMENT - CONTINUE READING BELOW ↓
Recommended Videos
However, De Tomaso is also highly critical of the "complacency" in the US auto industry, and says Mission AAR will "help shake the stigma that America rests in the shadow of European automotive design and luxury." So, American hands will be trained to hand-craft the P72, and "reduce the skills gap in American automotive design and craftsmanship."
So, between the P72 getting its green card and SSC setting a new world speed record for supercars, it's not exactly been a shabby week for American cars. Can De Tomaso make American supercars great again? Have your say below…
NOTE: This article first appeared on TopGear.com. Minor edits have been made.