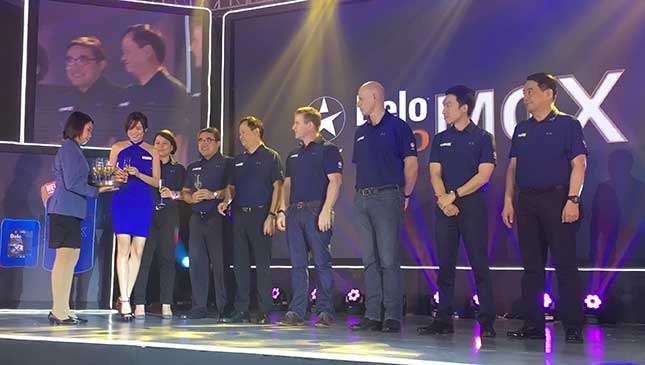 Chevron has introduced a new high-performance engine oil to the Philippine market. Caltex Delo 400 MGX SAE 15W-40 was launched by the company late last week, a product which Chevron says will allow diesel vehicle owners to reduce operating costs and improve performance.
The new engine oil passes Philippine emission regulations and is composed of a new formula which features Chevron's ISOSYN technology. This allows the Delo 400 MGX SAE 15W-40 to deliver great soot value, wear protection, and sludge control, reducing oil consumption and extending engine life, the company says.
Chevron Lubricants Asia Pacific marketing manager Lennard Kwek says that the product has been thoroughly field-tested in trucks, and is proof of the brand's commitment to providing customers with only the best.
"Heavy industry players are grappling with challenges such as excessive occupational heat exposure and maintaining an age-diverse fleet operating in both high- and ultra-low sulphur environments. With the local launch of the Caltex Delo 400 MGX, an American Petroleum Institute and American and European Original Equipment Manufacturers' standard compliant diesel engine oil, heavy industries can finally experience synthetic-like performance at the cost of mineral products, significantly reducing premium lubrication costs," Kwek said.
ADVERTISEMENT - CONTINUE READING BELOW ↓
Delo products are utilized by commercial transports, industrial vehicles and everything diesel in between. In fact, Chevron says that the Delo range has logged over 2.4 million kilometers. With the launch of its latest engine oil, expect that distance to keep on ticking.
ADVERTISEMENT - CONTINUE READING BELOW ↓
Recommended Videos