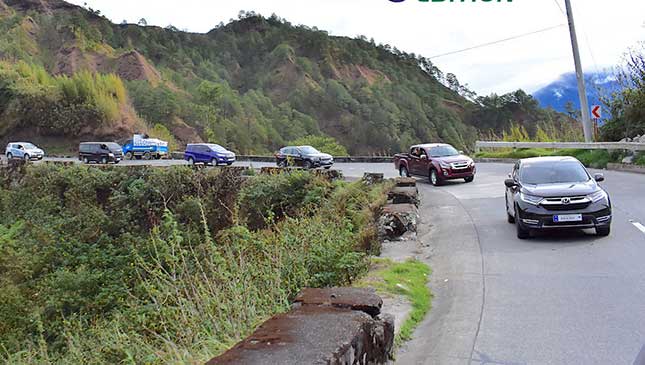 So which diesel vehicle do you think is the most fuel-efficient?
After the successful launch of Euro 6-compliant Petron Blaze 100 last year, the petroleum company wasted no time in finding out if there's also an improvement with its new Turbo Diesel product in terms of mileage, power and engine performance.
ADVERTISEMENT - CONTINUE READING BELOW ↓
For something this serious, Petron is not relying on any crystal ball. Instead, it organized a fuel economy run that required normal driving habits using different diesel products and assorted vehicles.
Early this year, the country's largest petroleum company partnered with a group of veteran rally drivers in conducting a fuel mileage test in real driving conditions. They drove on public roads using the Petron Turbo Diesel with new additives alongside five other diesel brands.
Dubbed the 'Petron TriAction Performance Run-Diesel Edition,' the participants drove for six consecutive days from Quezon City to Baguio; Baguio to Ambuklao and back; and Baguio to Halsema Highway and back before returning to a Petron station at the North Luzon Expressway on some 230km of road.
The fuel economy run involved eight diesel-fed vehicles: Isuzu D-Max 4x4 (AT), Nissan Urvan NV350 (AT), SsangYong Tivoli XLV AWD, Isuzu MU-X 3.0 (MT), Ford Everest 4x2 2.2L (AT), Toyota Innova E 2.6 (MT), Honda CR-V 1.6L diesel (AT), and BMW X1 xDrive 2.0 (AT). The units were provided by different car companies.
Ana Neri, Petron's AVP for marketing, said there were no restrictions on the participating drivers with regard to their driving speed. Also, the group did not have any escorts during the run staged in several downhill and uphill areas. There were occasions where the eight vehicles got stuck in heavy traffic in Baguio.
To safeguard the integrity of the fuel economy test, Petron claimed it did not offer any incentive or prize to the driver who will achieve the best fuel mileage. There was no competition among them.
"We just wanted to find out the fuel efficiency ratings we can get," Neri emphasized.
Petron also used diesel products from different petroleum brands, but Neri refused to divulge the comparative results, saying they were intended for only internal use.
Compared to the fuel eco run staged last year using older Petron diesel products, the new Turbo Diesel marked an astonishing 20.6% improvement in terms of fuel economy. The Petron guys were understandably all smiles during the media conference earlier.
ADVERTISEMENT - CONTINUE READING BELOW ↓
Now let's check out the fuel mileage of each of the eight participating vehicles using Petron Turbo Diesel:
1) BMW X1 xDrive 2.0 (AT) - 34.8km/L
2) Honda CR-V 1.6 diesel (AT) - 28.52km/L
3) Ford Everest 4x2 2.2 (AT) - 27.21km/L
4) Toyota Innova E 2.8 (MT) - 23.40km/L
5) SsangYong Tivoli XLV 1.6 (AT) - 22.60km/L
6) Isuzu MU-X 3.0 (MT) - 19.97km/L
7) Isuzu D-Max LS 4x4 3.0 (AT) - 18.44km/L
8) Nissan Urvan NV350 2.6 - 17.22km/L
The X1 clearly won the eco run, but among the more attainable vehicles the CR-V sipped the least fuel—with the Everest not far behind.
Are you convinced about the results?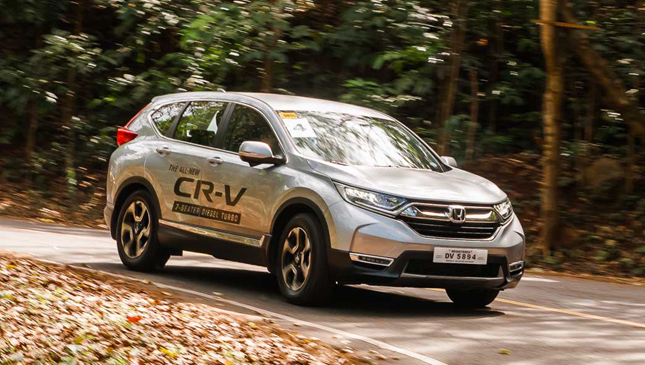 ADVERTISEMENT - CONTINUE READING BELOW ↓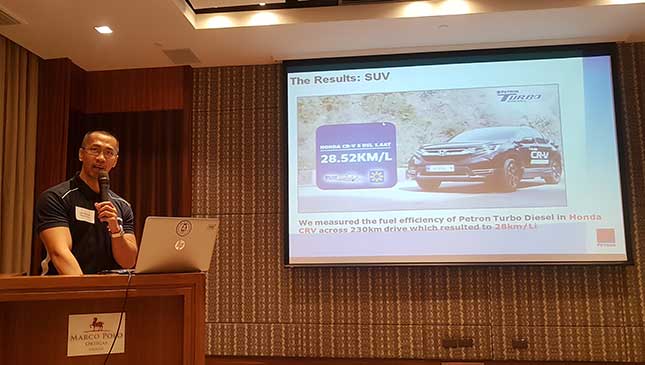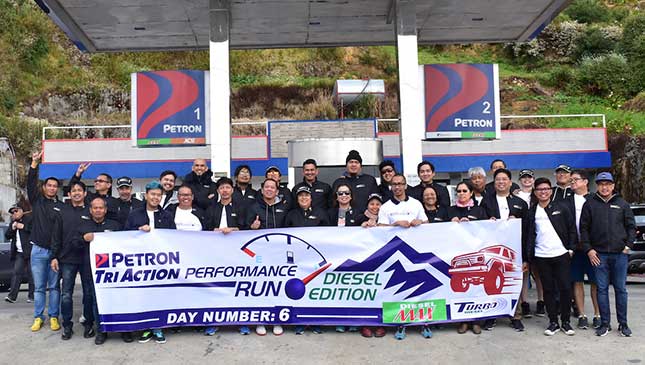 ADVERTISEMENT - CONTINUE READING BELOW ↓