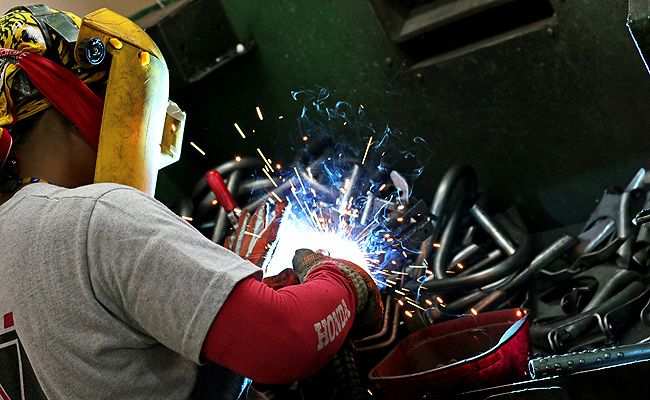 The local car parts manufacturing business is a burgeoning one. As a matter of fact, Mitsubishi Motors Corporation recently acquired a controlling interest in a parts producer that was once run by Mitsubishi Motors Philippines and Sojitz Corporation.
For a story that will appear in our August issue, we toured a plant of another parts manufacturer. KEA Industrial Corporation has been in the business for nearly 40 years, having started in a small plot of land in Valenzuela before moving its operations to a larger plant in Cavite in 2000. During our interview, we were told that the company makes six components for the all-new Honda City.
Since the City was launched fairly recently, we had to ask how soon KEA had been tapped by Honda Cars Philippines to manufacture the parts for the subcompact sedan. According to KEA manufacturing vice president Edmund Araga, the Japanese carmaker gave the company the specifications of the parts two years before the car's local launch.
"They gave us the specifications which we then created an initial batch of and presented to Honda," Araga added. "Once they approved it, we started manufacturing the parts. So by the time the all-new City was launched, we had been making its parts for some time already."
Continue reading below ↓
Recommended Videos
It looks like if we need information on upcoming car models years ahead of their launch, we'll just have to ask our friends in the parts manufacturing business.
Photo by Jama Ramos