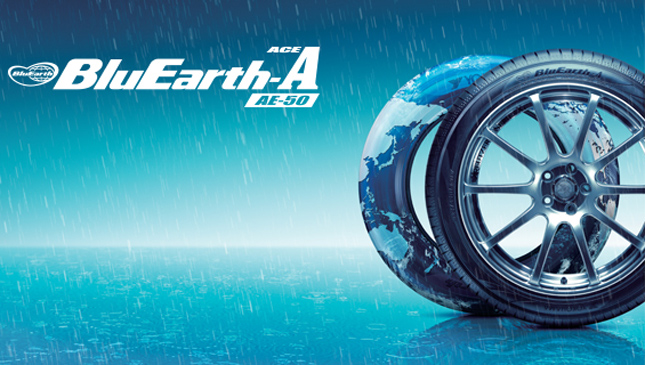 Let's face it: Our environment isn't what it used to be. The air isn't as clean, and our rivers don't flow like they did back in the day, so it's imperative that everybody do his part in trying to keep things green, including the auto industry. The continuous influx of more environment-friendly and fuel-efficient vehicles is a welcome relief, but what's really promising is the fact that everybody almost everybody seems to be contributing to the cause, right down to the tire manufacturers.
In line with the green cause, Yokohama Philippines is releasing a new set of tires dubbed the BluEarth Ace AE-50. The BluEarth concept is Yokohama's contribution toward creating a beautiful, um, "Blue Earth." The BluEarth symbol can be found on other Yokohoma tires such as the AE01, the Geolandar and the Advan.
BluEarth Ace AE-50 tires feature enhanced fuel-saving performance, excellent grip on wet surfaces thanks to its lightning grooves, and a more comfortable and noise-free drive. Other features include an asymmetric tread design and small-pitch variation. The tire is available in 16- to 18-inch tire sizes.
Would you consider getting these new tires to go along with your eco-friendly ride? If you're going to go green, you might as well go all the way, right?
ADVERTISEMENT - CONTINUE READING BELOW ↓