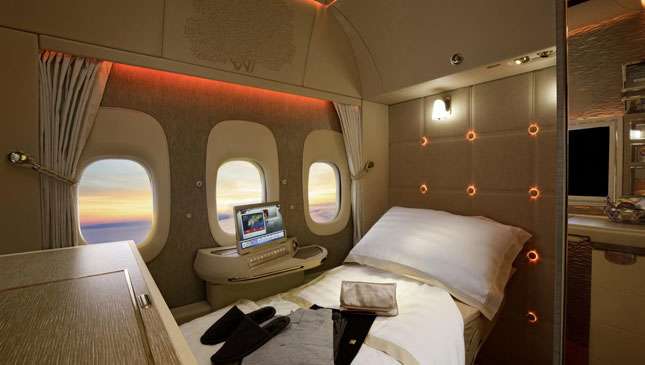 No matter how hard you try—um, not that we have, of course—a Mercedes-Benz S-Class won't fly. Thus, if you've always fancied traveling the skies as though you're in the back of Benz's luxurious flagship, well, you're a bit stuck.
No more. Emirates and Mercedes have teamed up to create a first class 'suite' aboard Emirates' Boeing 777 fleet inspired by the S-Class.
The three-year cooperation—talks began back in 2014—has resulted in a first-class cabin featuring S-Class elements such as the choice of materials, "high standard of workmanship," cabin controls, and ambient lighting, among others.
It even features something called 'virtual windows', which is apparently a function "adopted from NASA" to help give a sense of weightlessness.
Emirates also tell us that as of 1 December (2017), those passengers flying first class with them also get a door-to-door transfer to and from Dubai airport…in a Mercedes-Benz S-Class. Of course. Chauffeured in a Benz, fly in a Benz-esque cabin.
ADVERTISEMENT - CONTINUE READING BELOW ↓
"With immediate effect," explains Merc's Dr Jens Thiemer. "travelers in the Emirates first class are now able to enjoy the sense of luxury of our Mercedes-Benz S-Class above the clouds."
Have a flick through the pics here and let us know which other automotive/aeronautical mash-ups you'd like to see. A pared-back, stripped out cabin like a Caterham? Oh, wait, that's not going to work…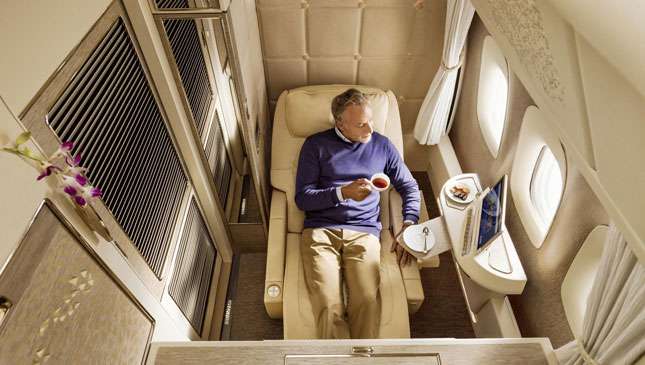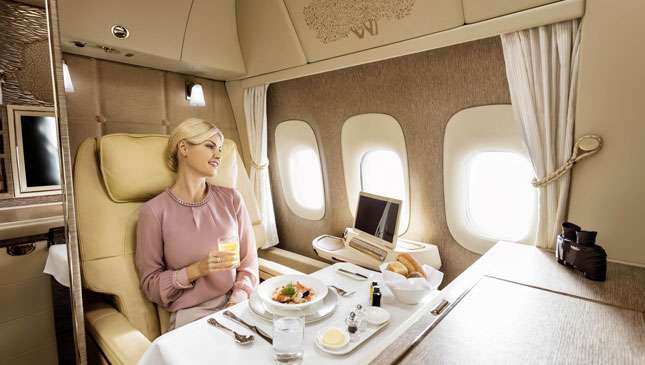 ADVERTISEMENT - CONTINUE READING BELOW ↓
Recommended Videos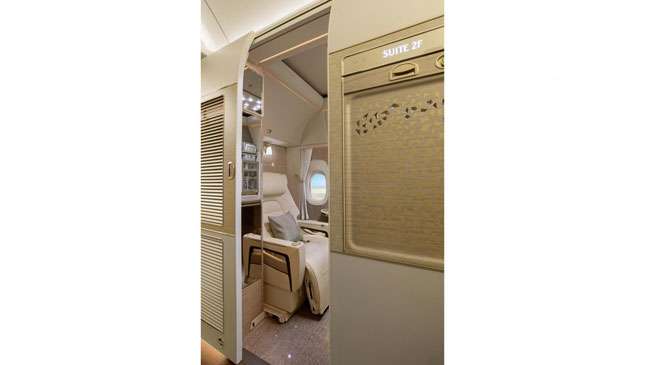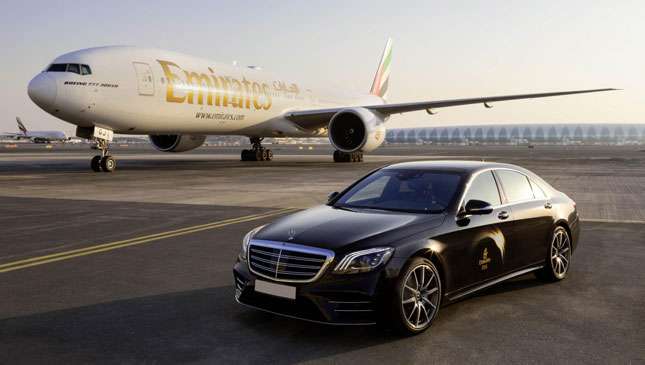 NOTE: This article first appeared on TopGear.com. Minor edits have been made.