Let this be a lesson to anyone selling counterfeits out there: Just because we're in the middle of a pandemic doesn't mean authorities are too busy to come after you. Case in point? The unlucky criminals recently caught moving millions of pesos' worth of fake Black Rhino wheels in the Philippines.
The National Bureau of Investigation's (NBI) Special Action Unit has seized more than 600 (around P7 million worth) fake Black Rhino products following simultaneous raids on nine stores and several warehouses scattered throughout Makati, Parañaque, Manila, and Quezon City on October 23.
ADVERTISEMENT - CONTINUE READING BELOW ↓
The raids were conducted following months of surveillance on several sellers. Charges are now being filed against the suspects.
In a statement, TSW Alloy Wheels (the owner of the Black Rhino brand) reminded consumers to be wary of counterfeit aftermarket wheels circulating in the market. The company stressed that the quality of such products is suspect and likely incapable of handling loads genuine wheels are rated for.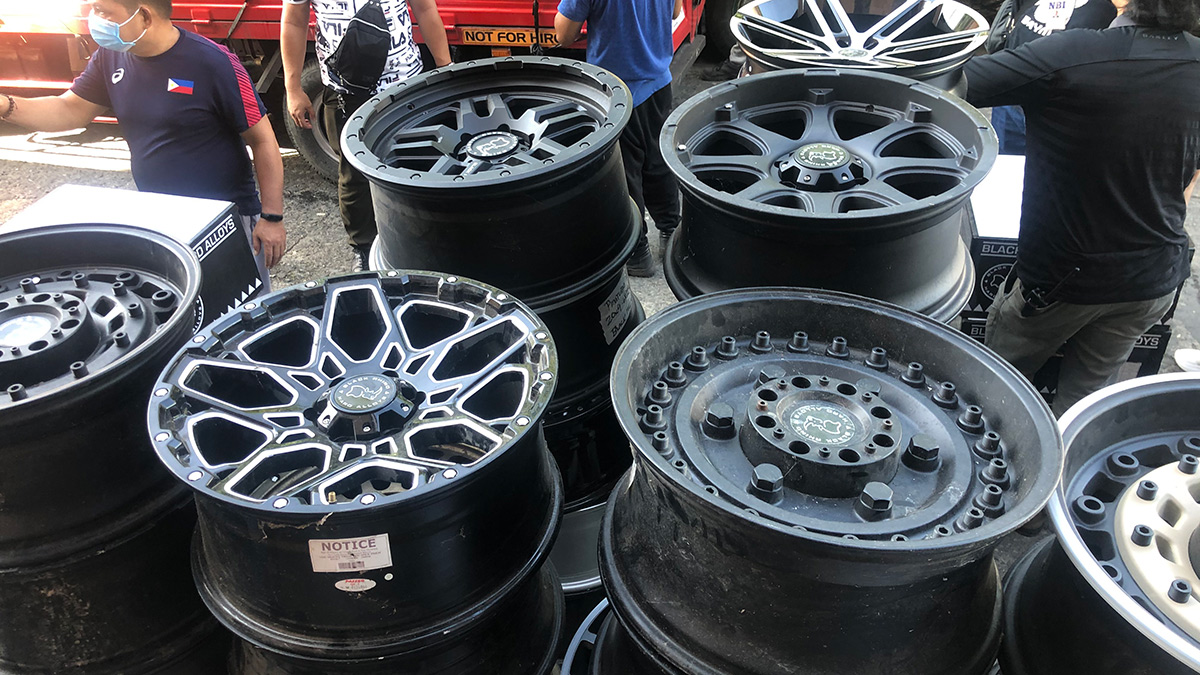 ADVERTISEMENT - CONTINUE READING BELOW ↓
Recommended Videos
"TSW values the safety of its customers through rigorous engineering and testing methods to ensure proper wheel load ratings," TSW Alloy Wheels president Terence Scheckter said.
"As such, the prevalence of counterfeit wheels carrying the Black Rhino brand will not be tolerated and violators will be sought after and prosecuted at the fullest extent of the law."
Remember, guys: Running on fake wheels is a risky business. If a deal on a brand-new set of Black Rhinos is too good to be true, you may want to be wary of who's offering them.