RAM trucks are about as known for their stature as they are for their ultra-beefy designs. Seriously, just look at the American carmaker's lineup—every pickup it offers looks larger than life.
That said, we're all going to need much wider roads if the winners of Fiat Chrysler Automobiles' (FCA) 2020 Drive for Design competition ever have their way.
This year's winners are Job Skandera from Santa Clara, California, Vincent Piaskowski from Birmingham, Michigan, and Alex David Kirschmann from Auburn Hills, Michigan. They placed first, second, and third, respectively. The prizes? Skandera won a Wacom MobileStudio Pro 16 for his design, while Piaskowski and Kirschmann take home Apple iPad Pros and Apple Pencils for their work. All three will also get virtual sketching demonstrations from FCA designers.
"All of the entries were impressive, the work was very focused with notable attention to detail, as well as their thought process—these are characteristics we look for when we go to hire designers to work for FCA," Mark Trostle, RAM Truck head said in a statement.
"Automotive design is a growing field and often overlooked by parents and students; our goal is to inspire and change that perspective. There are many career paths available within the automotive design where young designers will have the opportunity to create some of the most exciting and technologically advanced products on the road today, as well as create what's possible for the future."
Check out the winning designs below:
Job Skandera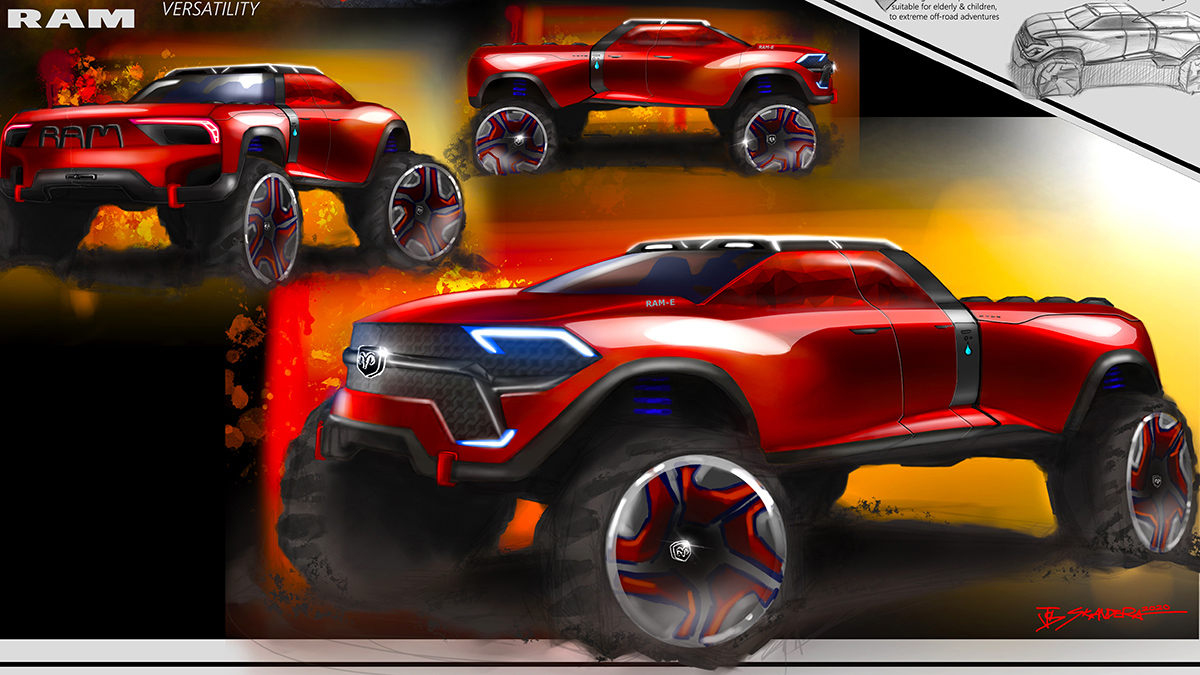 ADVERTISEMENT - CONTINUE READING BELOW ↓
Vincent Piaskowski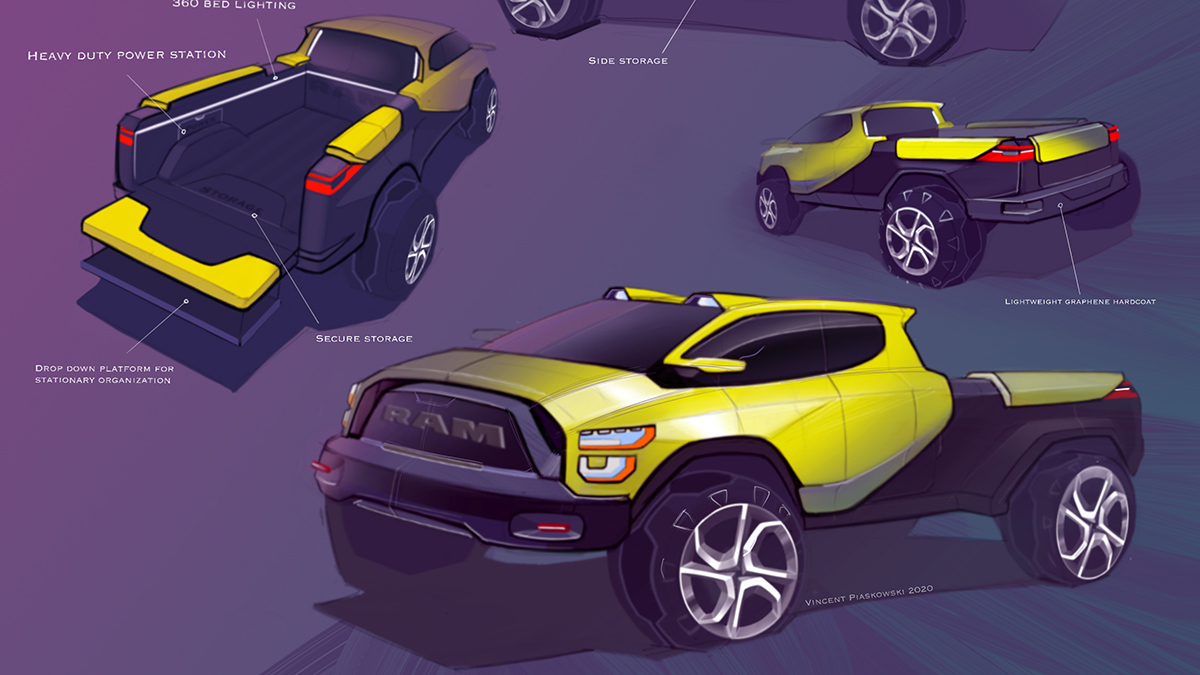 Alex David Kirschmann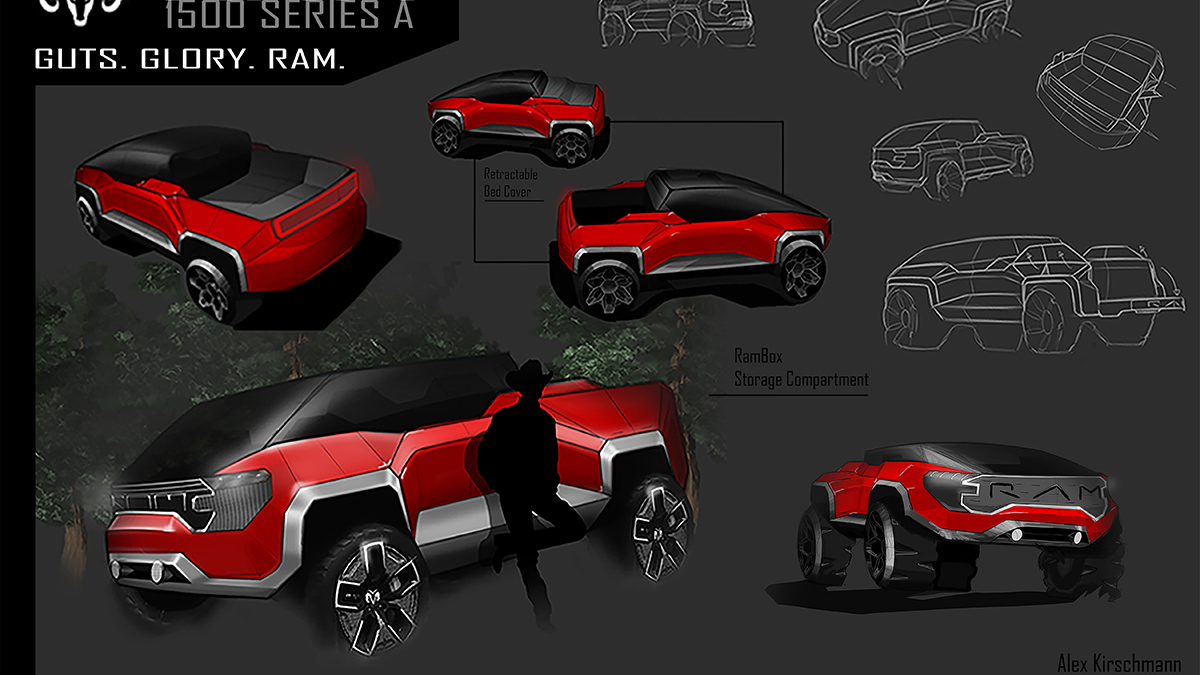 FCA's Drive for Design competition has been running since 2013, starting in Detroit and eventually drawing entries from all over the US. Which of this year's winning designs is your favorite?
ADVERTISEMENT - CONTINUE READING BELOW ↓
Recommended Videos