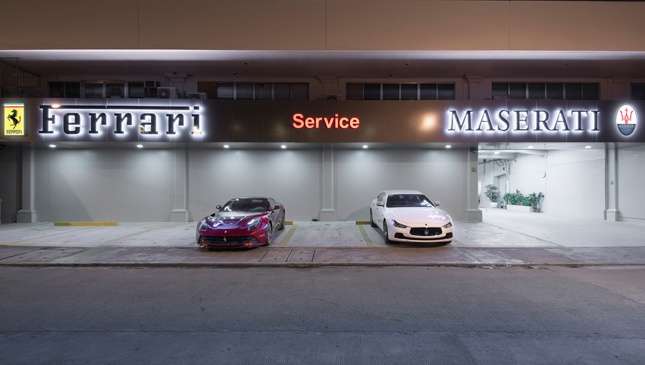 Good news for Italian supercar owners (of a certain automotive group). There's now a full-service center for Ferrari-Maserati located at 3904A Quingua Street, Makati City, just a few minutes away from BGC.

It follows Ferrari and Maserati's latest international standards and boasts of having four lifters, two service pits, five open work bays, two clean rooms for assembly, official diagnostics equipment issued by Ferrari and Maserati, and factory-trained and certified technicians. There's even a special lounge area for clients.

"This is the first time that we've put up a place exclusive for Ferrari and Maserati," says Marc Soong, executive director of Autostrada Motore. "This is a step in the right direction and it shows our commitment to the brand and to our clients. We have our own home, and a nice lounge where they can hang out. Service facilities look the same worldwide, and we are up to the standard with how it should look and run," he adds.

"Our work doesn't end when a client buys a car and drives out of the showroom," says Wellington Soong, chair and president of Autostrada. "We make sure that our clients enjoy every driving experience with different Ferrari and the Maserati model variants. The aftersales and service aspects are very important and we are committed to deliver the best in service support to all of our clients."

In case you don't know, Ferrari offers seven-year maintenance service for every vehicle sold since 2010, which is the most extensive program in the industry. There's also the factory warranty extension for up to 12 years. Maserati vehicles come with a three-year service maintenance program, and a three-year commercial warranty, which can be extended to five years.

Marc estimates there are about 150 Ferraris roaming Manila's streets. He also says that all Ferraris and Maseratis are welcome, including gray market imports.
Continue reading below ↓
Recommended Videos