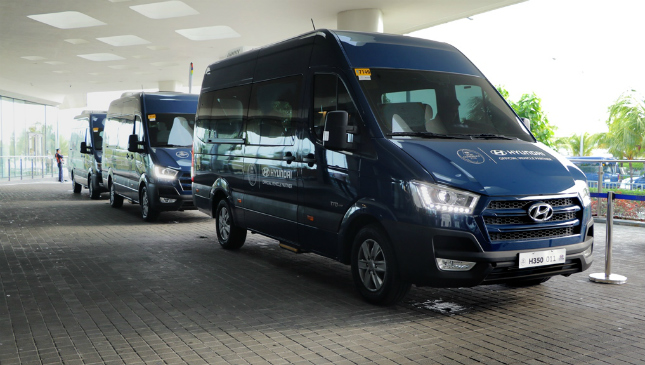 The recent Fédération Internationale de l'Automobile (FIA) Sport Conference, held here in partnership with the Automobile Association of the Philippines, was a pretty big deal for our local motorsports scene. Not only was it hosted here, but it was the first conference of its kind to be held in Asia.
ADVERTISEMENT - CONTINUE READING BELOW ↓
Over 200 delegates from 93 countries descended upon Manila to discuss safety concerns and the future of motorsports. Hyundai Asia Resources Inc. (HARI) was the official vehicle partner for the conference, and provided H350 units for the FIA guests' transport needs.
"People think that auto racing is just for recreation and entertainment. But auto-racing events were created so that manufacturers could rigorously test and calibrate their concept cars before rolling them out to the public," said HARI president and CEO Ma. Fe Perez-Agudo. "The cars you see on our roads today are products of data and technology derived from motorsports events. Hyundai's engagement with FIA puts a stamp on our never-ending work to make Hyundai innovation ever more accessible to the most diverse markets, and so unlock their potential to get more out of life."
We're sure that many of the FIA delegates come from cooler climates (and less-congested streets) than ours. At least they got to be comfortable while they were here.
ADVERTISEMENT - CONTINUE READING BELOW ↓
Recommended Videos