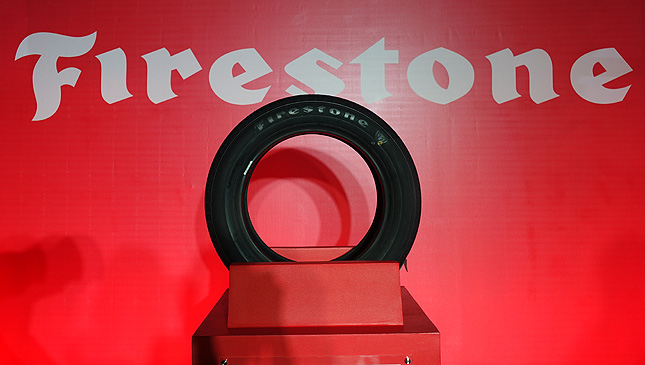 A 118-year-old American tire company has returned to the Philippines.
The official distributor of Bridgestone tires in the country, Philippine Allied Enterprises Corporation (PAEC), has brought back tire brand Firestone to our market. In case you've forgotten, Firestone has been a subsidiary of Japanese tire brand Bridgestone since 1988.
ADVERTISEMENT - CONTINUE READING BELOW ↓
"The iconic Firestone is back, and it's here to last," declared PAEC CEO and president Marc Tagle during the media luncheon. At the same event, PAEC unveiled the FS100 touring tire for subcompact and compact cars.
The FS100 is said to "provide good grip in both wet and dry road conditions." Its sidewall has been reinforced to protect it from cuts against normal road debris. To address safety during wet braking, the FS100's wide main grooves and highly slanted diagonal slits help scatter water.
PAEC's AVP for sales, Steven Tagle, also underscored the tire's "envelope ply construction" at the launch. "When the tire moves, it's quieter and it stretches a lot better than tires of single-ply construction," he said. In other words? It is durable and promises a smooth ride.
The tire is offered in sizes 14 to 16 for Honda's Brio, City, Civic and Jazz, Mazda's 2 and 3, Mitsubishi's Mirage, the Nissan Sylphy, the Suzuki Swift, and Toyota's Corolla Altis, Vios and Yaris. "We don't want to eat into the Bridgestone market," Steven Tagle added.
ADVERTISEMENT - CONTINUE READING BELOW ↓
Recommended Videos
Soon to be available is a truck tire for fleet and bus operations, the FS555 truck tire steel radial, which is available in 11R225 and 1000R20 sizes. Not much detail is available yet, but this tire is suitable for highway and regional country roads.
Firestone tires are available all throughout the Philippines in the following cities:
Region
Shop
City/Province
NCR
Alpha Performance
Marikina
FB Ladao
Quezon City
AutoActive
Quezon City
Tire Wizard
Pasig
Garage Plus
San Juan
MBBCI
Muntinlupa
Gatchalian Tan
Paranaque
Luzon
Yormine
Rizal
Jocar
Bulacan
Windtunnel
Clark, Pampanga
GNS
Pangasinan
Motorhub
Nueva Ecija
Transworld
Ilocos
LSIT
Batangas
Towerking/Tirestar
Batangas
Serapio
Bicol
Legazpi Tire Depot
Bicol
Alpha One
Cavite
Bethro
Quezon Province
Visayas
Highway Tire Supply
Bascolod
Buen Viaje Tire
Iloilo
Mindanao
Le Tires
Koronadal
Le Tires
General Santos
Mega Wheels Center
Pagadian
Lomex Car
Iligan
Echo Wheels Marketing
Butuan
Mega Ultra Sales
Surigao
Welcome back, Firestone!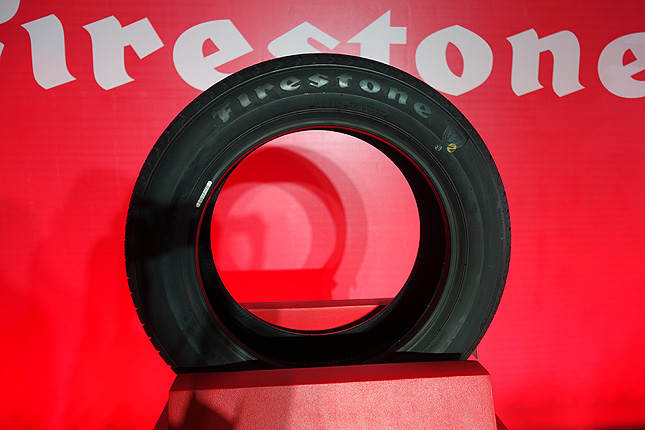 ADVERTISEMENT - CONTINUE READING BELOW ↓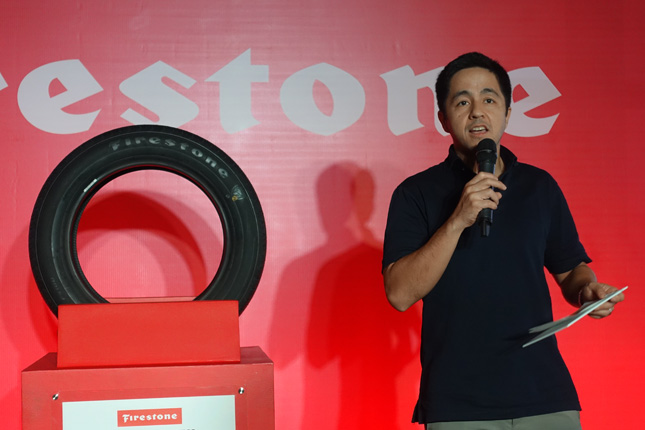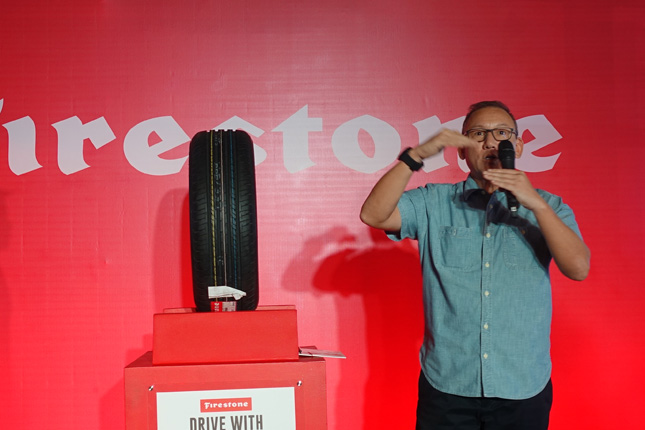 ADVERTISEMENT - CONTINUE READING BELOW ↓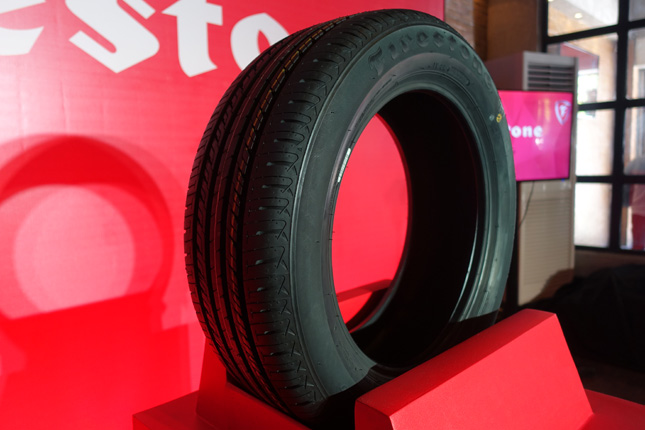 ADVERTISEMENT - CONTINUE READING BELOW ↓