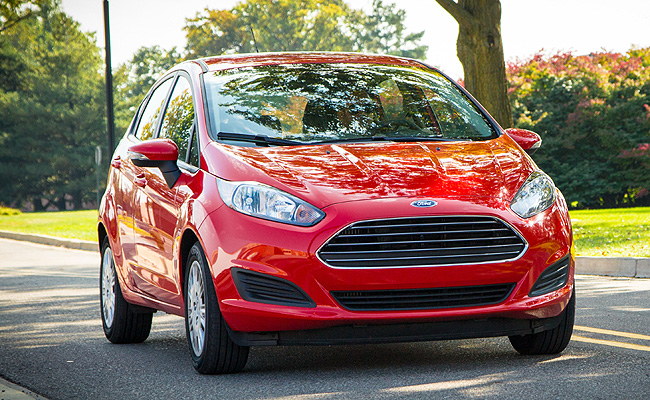 Ford Motor Company is lowering its fuel economy ratings for some of its vehicles after internal testing revealed a specific error in how the American carmaker correlates its wind tunnel test results with a factor known as "total road load horsepower" (or TRLHP).
According to Ford, TRLHP "is a vehicle-specific resistance level used in vehicle dynamometer testing that determines fuel economy ratings." This is supposedly established through engineering models that are validated through vehicle testing, including physical track tests Ford refers to as coastdown testing.
Based on the company's coastdown testing of its Fusion Hybrid, it discovered that the vehicle's TRLHP did not match the values used for the dynamometer testing. Upon further testing, Ford discovered an error specific to how it incorporates wind tunnel test results into the TRLHP model. The error was reportedly the result of a recent process change, which Ford has since corrected.
Due to the error, Ford has subsequently lowered the fuel-economy ratings of its 2013- and 2014-model hybrid and plug-in hybrid vehicles, as well as most 2014-model Fiestas. For the 1.0-liter Fiesta EcoBoost, for instance, the previous combined city/highway fuel rating of 37mpg (15.730km/L) has gone down to 36mpg (15.305km/L).
"Ford is absolutely committed to delivering top fuel economy and accurate information," the company said in a statement. "We reviewed our entire line up to determine the vehicles that required further testing and revised the fuel economy ratings for the affected vehicles. No other fuel economy ratings adjustments are planned. We are also taking steps to improve our processes and prevent issues like this from happening again."
Continue reading below ↓
Recommended Videos
The carmaker added that affected owners outside the United States "will be contacted by their local Ford representatives."