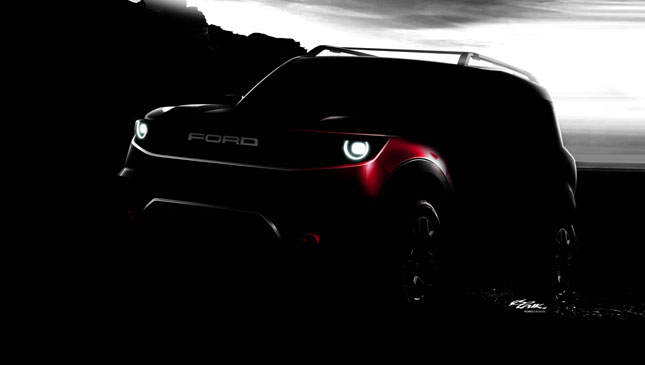 Ford Motor Company is about to make the biggest changes since its former president and CEO, Alan Mulally, saved the Blue Oval and turned it into a healthier company almost a decade ago. Mulally's "One Ford" vision merged similar-sized regional models into global models. While this formula worked at the time, it has now reached its limits.

At the recent J.P. Morgan Auto Conference 2018, Hau Thai-Tang, Ford's executive VP of product development and purchasing, revealed the carmaker's next chapter in improving operational efficiency and its commitment to a range of profitable products.
Over a decade ago the American carmaker had around 30 platforms, but under "One Ford" it was able to cut down its core platform count to just nine. While that was a drastic reduction, the Ford now plans to further trim down the number of core platforms to just five.

The five flexible architectures will consist of: a RWD/AWD body-on-frame, a FWD/AWD unibody, a commercial van unibody, a RWD/AWD unibody, and a BEV (battery electric vehicle) specific unibody. By utilizing a flexible platform with modules, the commonality shared across the architecture can increase from 30% to 70%. This will improve engineering efficiency and reduce the time for a new model to hit the showroom floors. Over the next five years, Ford is expected to save $25.5 billion (P1.36 trillion) in costs.

The fourth-gen Focus is one of the first models to be built on the carmaker's all-new flexible C2 architecture; this replaces the outgoing C1 platform which also underpins the Escape and Transit Connect van. Other upcoming models include the all-new Explorer which was teased in China a few months ago, the return of the rugged, go-anywhere Bronco, a yet-to-be-named small SUV which has already earned the moniker 'Baby Bronco,' and the Escape's successor.

Aside from developing its own architectures, the Blue Oval is also strengthening its game in joint ventures and alliances. The recently unveiled China-only Territory SUV is one of the results so far. It combines the Jiangling Motors Corp-developed architecture with Ford's DNA. Ford has also formed an alliance with India's Mahindra Group—the two will co-develop some regional models. The American carmaker is also in talks with Volkswagen AG, and if things push through the two companies may jointly develop commercial vehicles.

Hopefully we get to see some of these upcoming new-generation Fords in the near future. That upcoming 'Baby Bronco' compact SUV sure sounds interesting.
Continue reading below ↓
Recommended Videos