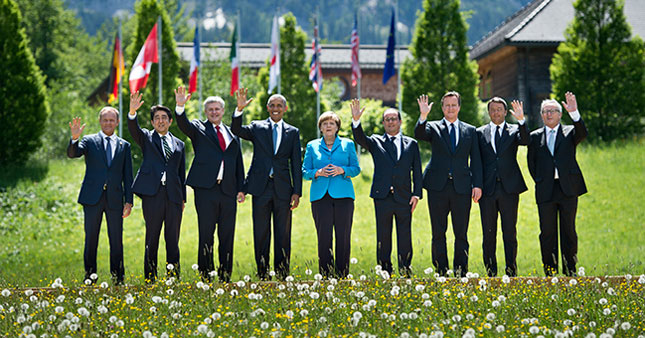 Can you imagine the automobile running on anything else but fossil fuel? Despite the emergence of vehicles that are fueled by alternative sources such as hydrogen, electricity or even solar energy, the image of a car running on gasoline or diesel just comes naturally to many of us.
But what if we told you that all this might soon be a thing of the past? According to a report by The Guardian, the Group of 7 (or G7) has agreed to phase out the use of fossil fuels by the end of this century. The announcement was made by German Chancellor Angela Merkel during the last day of the leaders' meeting in the mountains of Zugspitze, Germany.
If this move sounds absurd, you might want to take note that these are leaders of the countries that have been paving the way for renewable sources of energy to power tomorrow's automobile. The G7 is made up of the seven advanced economies in the world: Canada, France, Germany, Italy, Japan, the United Kingdom, and the United States.
The declaration calls for the need to "decarbonize the global economy in the course of the century," in the hope of reversing the effects of climate change and global warming. And of course, the way to do this is to eliminate the use of fossil fuels that power the internal-combustion engine. In order to achieve this, the G7 leaders pledged to raise some $100 billion by the year 2020 as climate financing. Moreover, they vowed to reduce global greenhouse gas emissions to 40-70% of 2010 levels by the year 2050.
ADVERTISEMENT - CONTINUE READING BELOW ↓
Hailed by many groups as "historic," the agreement may just pave the way for the development of more hybrid, electric and alternative-fuel vehicles. In addition, it is hoped the other countries (such as the Philippines) would shape up and put into place laws that would grant incentives for clean and green vehicles.
Finally, it is likewise hoped that such vehicles, although earth-friendly, will also be fun to drive. Then maybe we won't feel too bad about losing the rush that comes with a roaring V8 engine (although the torque generated by an electric motor might not be such a bad idea).
One thing is certain: We do hope to leave a better planet for our children.
ADVERTISEMENT - CONTINUE READING BELOW ↓
Recommended Videos