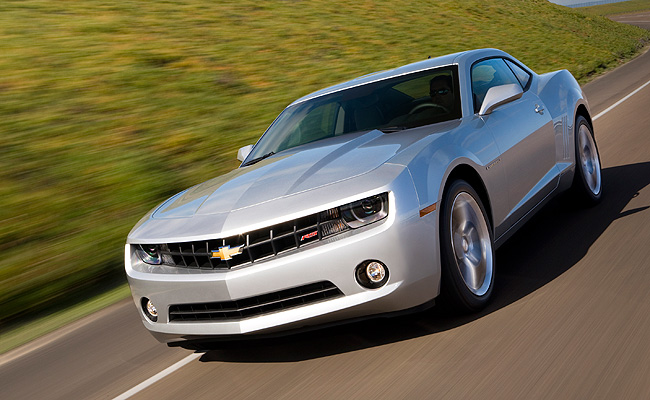 General Motors has issued a global advisory recalling all current-generation Chevrolet Camaros--all 511,528 of them--for a defect with the ignition system.
According to the American carmaker, if the driver's knee bumps the key fob, it can inadvertently cause the key to "move out of the run position," resulting in the loss of power.
Although GM believes three crashes that resulted in minor injuries may be attributed to the issue, the Camaro's ignition system meets all of its engineering specifications and is unrelated to the ignition system recall involving the company's other models. The problem with the Camaro's key fob was reportedly discovered by GM "during internal testing following the ignition switch recall earlier this year."
"Discovering and acting on this issue quickly is an example of the new norm for product safety at GM," said the carmaker's vice president for global safety Jeff Boyer.
GM will supposedly change the design of the Camaro's key fob from the current one--in which the key is concealed in the fob and is accesed by pushing a button--to a standard one that will make the ignition key and fob independent of each other, "so that inadvertent contact with the fob won't move the key from the run position."
ADVERTISEMENT - CONTINUE READING BELOW ↓