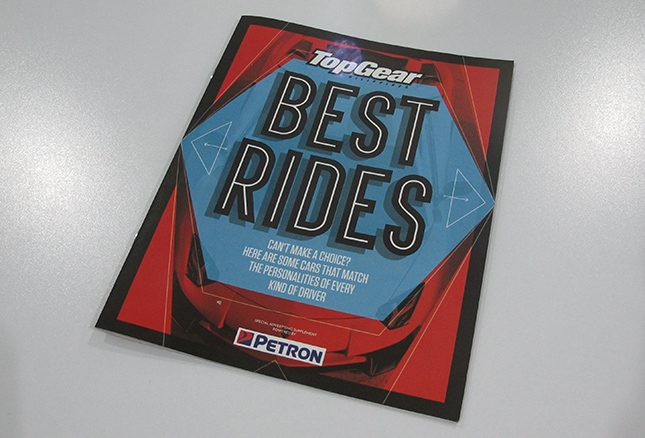 If you still haven't gotten our British Issue this month, we suggest you do so now as you might run out of copies. Which would be a shame since our August 2015 edition comes with a free, 12-page supplement called Best Rides.
The supplement, produced in partnership with petroleum company Petron, features special cars that serve specific purposes in the motoring world. The supplement cover blurb says: "Can't make a choice? Here are some cars that match the personalities of every kind of driver."
Here is the list of contents for your consideration:
The Rookies
* Audi A1
* Honda Brio
* Hyundai i20 Cross Sport
* Mazda 2
* Volkswagen Polo Hatch
The Speed Freaks
* Mazda MX-5
* Nissan GT-R
* Porsche 911 GT3 RS
* Subaru WRX STI
* Toyota 86
The Tree-Huggers
* BMW i8
* Honda CR-Z
* Mitsubishi PHEV
* Porsche 918 Spyder
* Toyota Prius
The Doomsday Preppers
* Isuzu Crosswind
* Jeep Wrangler Rubicon
* Land Rover Defender
* Mercedes-Benz Unimog
* Toyota Hilux
The Collectors
* BMW E30 M3
* Ford Mustang
* Lamborghini Miura
* Mini Cooper S
* Volkswagen Beetle
The Women On Top
* BMW 2-Series Gran Tourer
* Honda Odyssey
* Mercedes-Benz CLA
* Peugeot 5008
Intersting mix of cars, isn't it? Get your copy of our August 2015 issue at bookshops, magazine stores, fuel stations, convenience stores and car-accessories shops. Still at P150 apiece.
Photos by Vernon B. Sarne
ADVERTISEMENT - CONTINUE READING BELOW ↓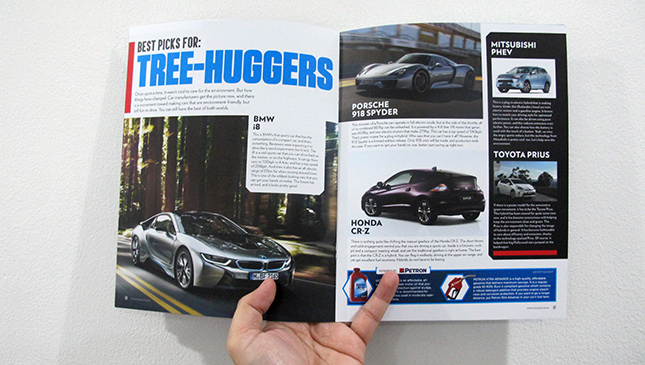 ADVERTISEMENT - CONTINUE READING BELOW ↓
Recommended Videos