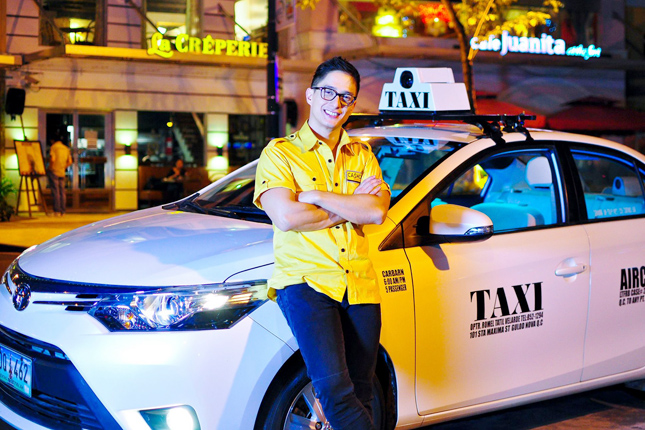 Finally, there's one good thing that traffic might give Metro Manila commuters: a chance to win cash through the game show Cash Cab Philippines.
AXN's new 13-episode series will kick off on December 22 at 8:50pm. An encore will air on December 24 at 9:15pm. No less than experienced TV host and drift car racer Ryan Agoncillo is hosting the show behind the wheel of a taxicab.
To those unfamiliar with the show format, Cash Cab passengers are quizzed on general knowledge and are given cash prizes for correct answers. Think of it as Who Wants To Be A Millionaire on wheels. The cab looks like any regular taxi. Commuters who hail and get into the cab will be surprised at being game-show contestants while they travel to their destination. The questions start off easy and become more difficult as the game progresses.
Contestants get a strike for every incorrect answer. Once they reach three strikes, they're out of the cab and the game. Ouch! To avoid getting a strike, passenger contestants can get help twice through "shout-outs"--phoning a friend or asking a stranger on the street.
You might think that any veteran game-show host can take on the Cash Cab hosting stint without a sweat, but it actually takes a lot more than that. Most of the time, questions are fed to the host through a receiver, while the host drives and navigates the streets of Metro Manila.
"Drift car racing prepared me for hosting Cash Cab," Ryan admitted during the press conference. He has to stay focused on the road, be attentive to the questions and maintain an entertaining atmosphere inside the cab. Whew!
ADVERTISEMENT - CONTINUE READING BELOW ↓
We can't wait to watch the first episode.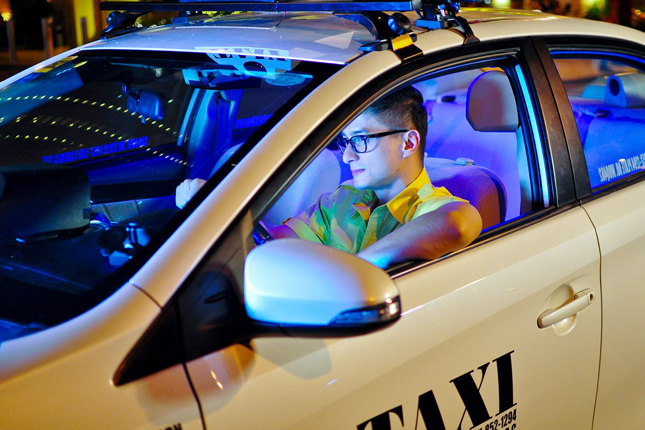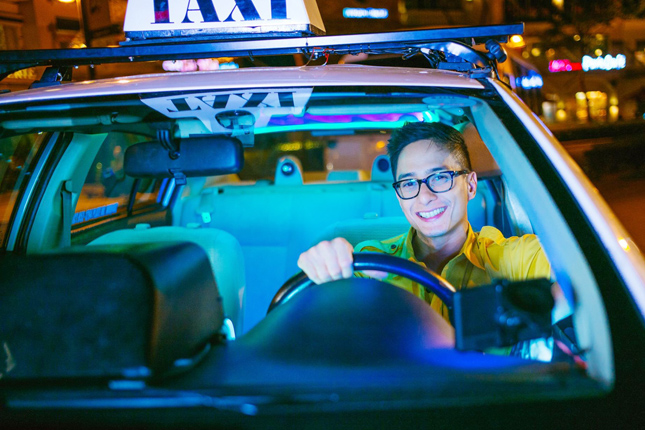 ADVERTISEMENT - CONTINUE READING BELOW ↓
Recommended Videos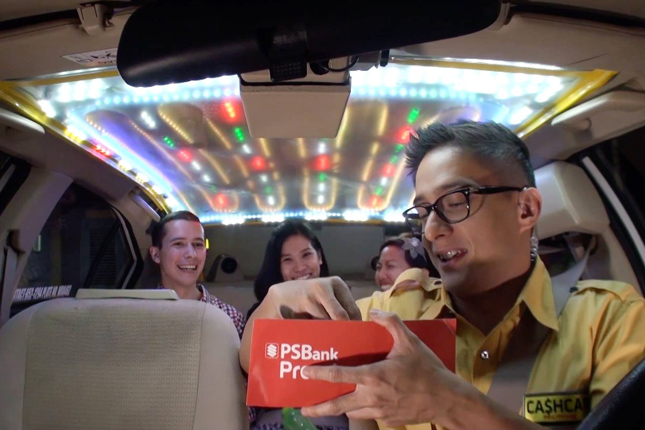 ADVERTISEMENT - CONTINUE READING BELOW ↓