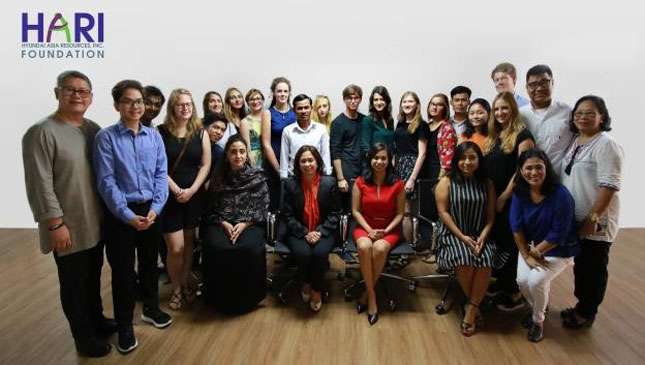 Aside from selling cars, many car manufacturers actually put a lot of effort into helping the country out in different ways. Take Hyundai, for example: The HARI Foundation (HFI), the corporate social responsibility arm of Hyundai Asia Resources (HARI), recently hosted a conference with the Youth Policy and Action Project (YPAP) in partnership with the Institute for Global Education Exchange and Internship (IGEEI).
The YPAP is an initiative funded by the European Commission that looks to foster strategic cooperation between government, youth organizations, and private bodies in the field of youth policymaking.
On the event, HFI president Ma. Fe Perez-Agudo said: "The Europe-Asia Visit of the Youth Policy and Action Project is timely. As we gear up for our high-profile engagement as Mobility Partner of the ASEAN 50 Summit, we continue to express full support for the ASEAN roadmap of 'Prosperity for All' by inspiring young people to collaborate with government and private business to work for inclusive growth. The youth will certainly find in Hyundai, through HFI, a strong partner in fulfilling their dreams for a better Philippines."
Continue reading below ↓
Recommended Videos
The project saw 26 youth leaders from Europe and Asia conduct a three-week training program with government and private institutions, as well as interact with their counterparts from other countries.
"We want to give the participants a view of how multi-stakeholder collaboration (for CSR) is done in the Philippines," explained IGEEI VP Misael Santos. "And we thank Hyundai Philippines for sharing best practices on how their programs directly benefit communities."
Children are the future, and these young delegates could very well be our future world leaders. Congratulations to the HARI Foundation for a successful conference.