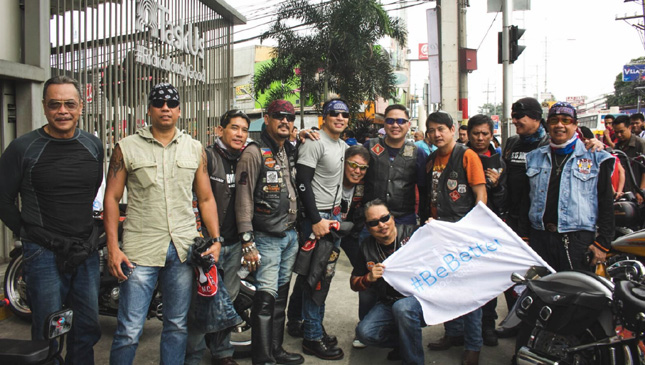 Don't let big bikers fool you. They might look intimidating rolling around through traffic, engines roaring, but believe us, most of these dudes have a heart of gold. More important, they care just as much about fellow motorists as they do their prized two-wheeled rides.
Need proof? Last October, members of the Chosen Few and Ape Hangers Harley-Davidson riders groups made a case for road safety in Pampanga, Cavite and Anonas by instilling responsible motoring values and promoting responsible riding. The event was realized with the help of TaskUs—a "ridiculously good" customer support company hoping to keep its rider-employees safe on the road.
ADVERTISEMENT - CONTINUE READING BELOW ↓
The riders stopped by several TaskUs offices over the course of the event to give out helmets to the company's top-performing employees. Riders were also able to relay road safety tips and stories to employees on a personal level.
TaskUs Pampanga director of operations Sharon Kay Antonio explains: "We're all about safety, health and wellness of our employees." That's nice to hear. Not only do TaskUs employees work for a "ridiculously good" company, they work for one that cares for their well-being on the road as well.
Ridiculously good job, guys!
ADVERTISEMENT - CONTINUE READING BELOW ↓
Recommended Videos