Hino Motor Philippines (HMP) is one of the well-known truck and bus manufacturers in the country. Of late, it has made headlines as a consistent supporter of the Philippine government's Public Utility Vehicle Modernization Program. These efforts coincide with the company's goal to promote environment-friendly and sustainable transportation.
To achieve these objectives, HMP also aims to educate drivers about safe and fuel-efficient driving, and to this end, it recently conducted another leg of its Eco-Driving Training program. In this particular leg, HMP hosted 15 customer drivers from different Hino dealerships in Metro Manila.
The participants got to learn driving techniques that help reduce vehicle operating costs and, ultimately, contribute to saving the environment. They went through an eco-driving orientation, hands-on driving sessions, and driving efficiency evaluations.
"We did the pilot run of our eco-driving training in Nueva Ecija last year," said HMP training department head Joel Agcaoili. "We are positive that through this program, we will be able to guide vehicle users on how to reduce fuel costs through efficient, eco-friendly driving.
"In our previous sessions, we saw a 25 percent to 30 percent increase in driving efficiency among our participants. We are happy that with this training series, Hino is able to help not only its customers but the environment as well."
Continue reading below ↓
Recommended Videos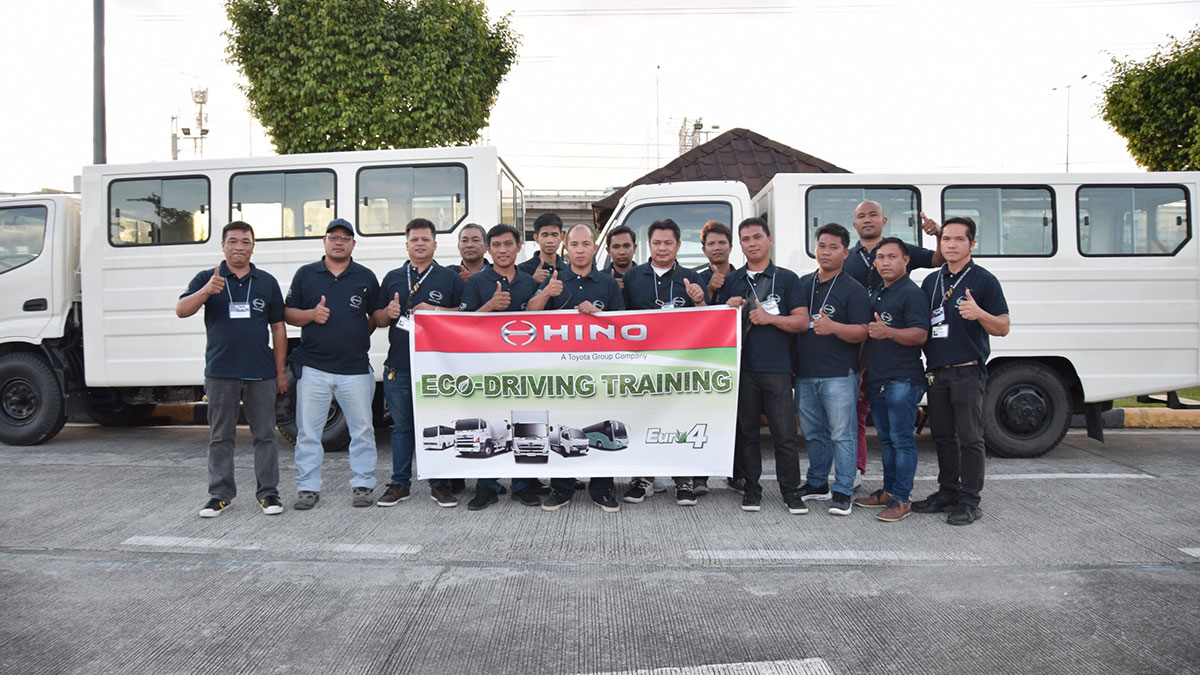 HMP also plans to extend the program's reach not just across Luzon, but all the way to the Visayas and Mindanao regions as well.
What do you think of these initiatives from Hino? Sound off in the comments.