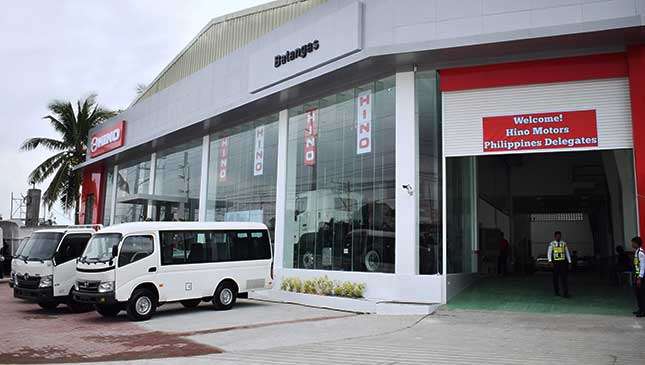 Always consider a vehicle's running cost. This was the message shared to us by Hino Motors Philippines chairman Vicente T. Mills during the opening of the company's first Batangas dealership. "Running cost is more important than first cost now for a serious truck buyer."
"First cost is the least cost because a brand-new truck will last for five to 10 or 15 years, depending on how you maintain it," he told us. He has a point--don't go cheap and then pay a steep price later. According to Mills, intelligent truck buyers do their research and legwork, computing downtime and fuel mileage, among other factors, before buying a vehicle.  
Continue reading below ↓
Recommended Videos
"Most of our buyers are from logistic companies," he shared. "When they use secondhand trucks, they are penalized when trucks are down and they don't meet their schedules while customers are demanding on-time deliveries." He adds that with today's traffic, you better be sure that a truck makes it from point A to B--because if you don't, there's no way or time to send goods with another unit.
Further adding to the appeal of opting for brand-new, Mills says, is the fewer number of secondhand trucks and the lack of price difference: "Before, Japan used to dump its trucks here after a five- or seven-year period because they could not pass the (country's) strict standards. That's why they were unreasonably cheap there. Now, Japanese users are extending the life of trucks because of their own economic problems. Now, there are fewer secondhand trucks available, plus the prices are higher."
Frankly, we think companies should take the executive's advice. Running costs and profits aside, we see far too many truck-related accidents on the evening news. Are a few hundred grand in savings really worth endangering the lives of motorists?