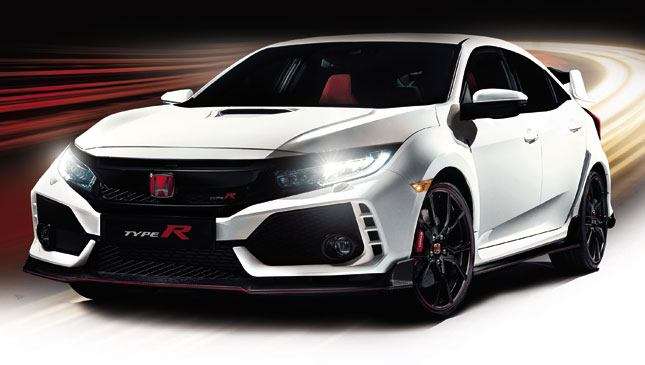 For weeks now, the industry rumor mills have been churning like mad over one question: Will Honda Cars Philippines (HCPI) bring in the Honda Civic Type R? First, there was the wink and nod from departing president Toshio Kuwahara. Then there was that photo of what looked like a Type R sitting in a storage container.
Well, now we've got the official word straight from HCPI, and the news is very good. The Honda Civic Type R is indeed coming to the Philippines, and you'll get a chance to see it. It will be displayed at the Honda booth at the upcoming Manila International Auto Show (MIAS), which runs from March 30 to April 2, 2017. Woohoo! Now, HCPI hasn't confirmed whether the 316hp monster will be sold locally, but its appearance is definitely a good sign.
Continue reading below ↓
Recommended Videos
Honda's MIAS lineup will also include new variants of its existing models. There will be accessorized concept versions of the Civic and the BR-V, plus the launch of a new Mugen variant of the HR-V. There will also be a limited MIAS edition of the City on display.
So now you know which booth you can't miss at the World Trade Center come March 30. See you there!