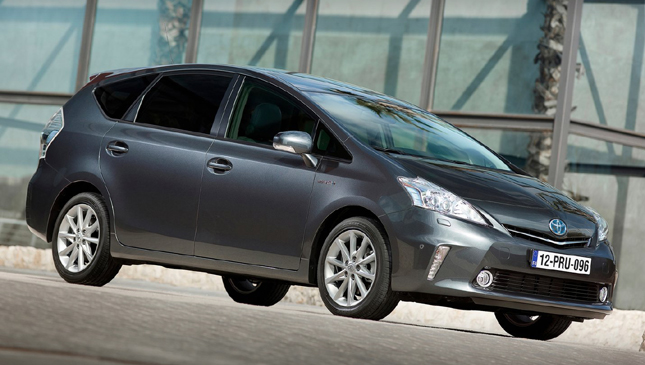 Back in the '90s, Toyota Motor Company changed the world by introducing a little car that could run on petrol, an electric motor, or both. The Prius, first introduced in Japan in 1997 and worldwide in 2000, was the first mass-produced full hybrid vehicle that would change the way people saw alternative-fuel cars.
Since then, the Prius has gone from being a hatchback to spawning an entire family of Prii, which includes the compact Prius C, the minivan-like Prius V, and the Prius plug-in hybrid. This family has enabled Toyota to reach out to more customers worldwide, with cumulative Prius sales reaching 4.8 million units as of September 2014.
Apart from the Prius, Toyota takes pride in offering other hybrid vehicles, such as the hybrid version of its Camry midsize sedan and Highlander SUV, and even hybrid-powered Lexus cars and SUVs (such as the CT200h hybrid hatch, the LS full-size sedan, and the new NX compact SUV). Behind all this technological advancement is the Japanese carmaker's propriety Hybrid Synergy Drive. As the name suggests, this piece of technology comprises a gasoline engine, an electric motor and batteries. And while its efficiency, driving performance and environment-friendliness have been proven, many still have a few nagging questions about the system. One of these is: What happens to the batteries once they are completely spent? Do you just throw them away?
Continue reading below ↓
Recommended Videos
Well, Toyota Motor Europe may just have the answer to your burning question. The European network of the world's largest car company wants to take back old, used hybrid batteries. It plans to do this by aggressively engaging its dealer network, as well as independent end-of-life vehicle treatment operators (or junk shops, in other words).
This isn't anything new for Toyota; 91% of its hybrid batteries have been successfully collected through its own retail network. But the carmaker aims to achieve a 100% take-back rate of the roughly 850,000 hybrid batteries that came with the units it has sold in Europe since 2000.
To achieve this rather ambitious goal, it has entered into two recycling agreements with the following:
* Societe Nouvelle d'Affinage. Since July 1, 2011, the French recycler has been taking back NiMh batteries installed in the Prius, the Auris and Lexus vehicles sold in Europe.
* Umicore V. This Belgium-based company has been taking back Li-ion batteries from the Prius+ and plug-in models sold in Europe since August 20, 2012.
Owners are given fresh new batteries in exchange for the old ones installed in their vehicles. And what is done to the old batteries? Toyota, together with the two recyclers, is currently doing research on possible uses for them. They could either have a second life in a new vehicle, or be a stationary power source. Either way, the effort aims for a cleaner environment for today and for our children.
As for our local market, the hybrid is relatively new. But we do hope to see such a program to be implemented, too.