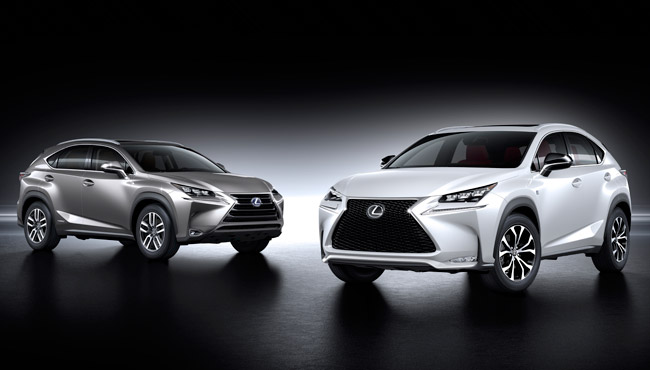 The all-new Lexus NX premium compact crossover was launched by Lexus Manila last night, and unfortunately it won't benefit from the tax exemption provided by the Japan-Philippine Economic Partnership Agreement for Japan-made vehicles with an engine displacement of 3.0 liters or higher. That's because the two NX power units--one hybrid and one turbocharged gasoline--both have a displacement of less than 3.0 liters.
As a result, the NX's pricing is a little bit on the high side, considering its smaller size compared to the best-selling RX. And between the two NX variants--the NX300h hybrid and the NX200t turbo gasoline--the latter is expected to sell more units by virtue of having a lower price tag.
According to Lexus Manila executive vice president Toshihiko Hiranuma, they expect to sell 4-5 units of the NX300h a month. The NX300h is the first variant available at launch. The NX200t, which is arriving in January, is projected by the Japanese executive to move 15-20 units a month.
ADVERTISEMENT - CONTINUE READING BELOW ↓
How do these figures compare with those of other Lexus models? According to Hiranuma, they sell on average 12-13 units of the IS a month, making it the brand's best-selling model in the Philippines. The second-best-selling Lexus, the RX, does 8-9 units a month.
Now you know the sales performance of the popular Lexus models on a monthly basis. See if any one of them suits you.
ADVERTISEMENT - CONTINUE READING BELOW ↓
Recommended Videos