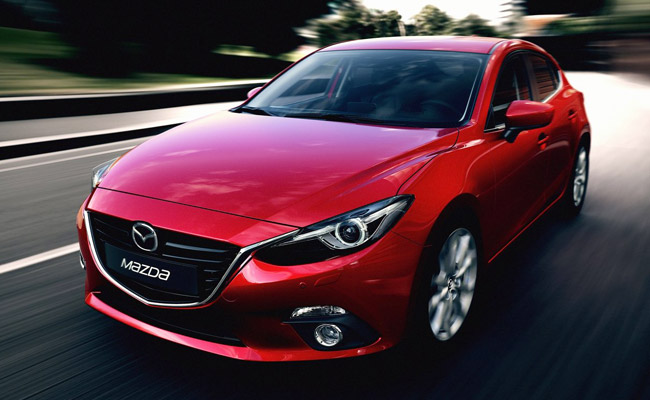 Berjaya Auto Philippines, the exclusive distributor of Mazda in the country, took over the Japanese brand in our market in late 2012. In its first year of sales operation, in 2013, the company sold 2,406 units. In 2014, that total was up to 3,632 units, an increase of 51% from the previous year. Not bad for a distributor that has only been in business for two years.
We're sure the question swirling in your mind right now is how the above-mentioned 2014 number is divided into individual models. So we got the answers from BAP:
Mazda 2 - 1,002 units
Mazda 3 - 1,118 units
Mazda 6 - 95 units
Mazda CX-5 - 904 units
Mazda CX-7 - 1 unit
Mazda CX-9 - 106 units
Mazda BT-50 - 380 units
Mazda MX-5 - 26 units
We're not surprised the compact 3 was the best-selling Mazda last year. It was, after all, our 2014 Car of the Year. The 3 was trailed by the subcompact 2 and the CX-5 compact crossover. Also no surprises there.
The lone CX-7 on the list, we assume, was a carryover unit from the previous year's stocks. The CX-7, it should be noted, was officially retired in 2012.
Continue reading below ↓
Recommended Videos
As for the MX-5, it is easy to guess where the 26 units came from: 25 units of the 25th Anniversary Edition and one regular unit.
Overall, Mazda had a good year in our market. "It was a lot of fun," Mazda Philippines president Steven Tan told TopGear.com.ph. We only wish Mazda could push its BT-50 pickup more. This is a nice truck, sharing its platform with the top-selling model in the pickup segment, the Ford Ranger (7,996 units). We think the BT-50 can do better than 380 units a year. Unless, of course, it offers negligible margins under the present circumstances.