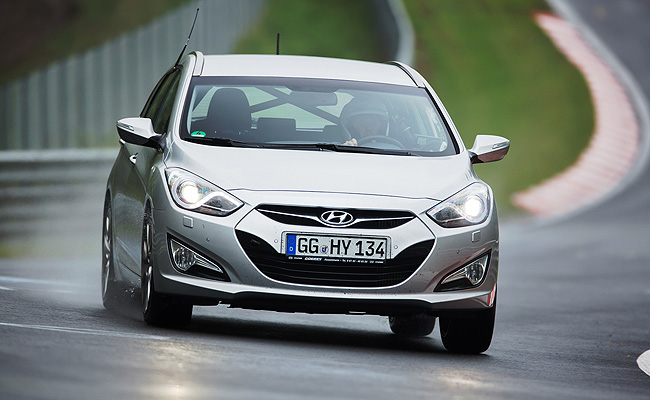 Hyundai is celebrating the first anniversary of its Nurburgring test center, with more than 20 models doing over 4,000 laps since the facility officially opened in September 2013.
With its accelerated durability tests at its Nurburgring facility, the Korean carmaker can supposedly simulate a vehicle's life cycle in only four to six weeks, with 110 laps covered on the famed track per week. According to Hyundai, the intensive testing its vehicles have undertaken on the iconic track the past year is equivalent "to more than 1.4 million kilometers of normal road use."
"Our investment in the new test center at the Nurburgring has already brought a valuable return for our business," said Hyundai Motor Europe senior vice president and chief operating officer Allan Rushforth. "Every lap of this challenging track helps to enhance the quality and performance of our cars, to the benefit of our customers. It's a vital part of our infrastructure that will play a key role in helping to develop our vehicles and our brand in Europe."
ADVERTISEMENT - CONTINUE READING BELOW ↓