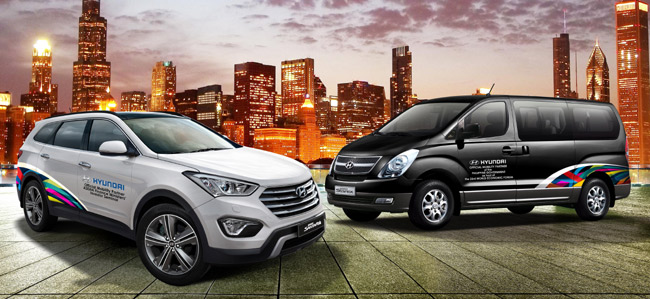 Hyundai Asia Resources Inc. will provide vehicles for the ASEAN Finance Ministers' Investor Seminar (AFMIS) and the 23rd World Economic Forum East Asia (WEF-EA).
The Korean car brand will make available 11 Grand Santa Fe units for AFMIS delegates. The seminar will gather ASEAN's finance ministers, investors and partners from the private sector to discuss current ASEAN economic and social development themes. These include energy, infrastructure, tourism, and the region's economic and financial stability. The AFMIS will happen on May 20.
For the WEF-EA, which will be hosted by the Philippines for the first time on May 21-23, a total of 52 Grand Starex units will transport official participants. This event will be a platform for its delegates "to deliberate on crucial regional agendas including promoting greater inclusion across East Asia and instill more resilient decision-making in the face of unpredictable economic and natural disruptions."
"We are more than thrilled to contribute in our small way to the critical decision-making that will take place as the Philippines takes center stage for WEF-EA 2014," said HARI president and CEO Ma. Fe Perez-Agudo.
Continue reading below ↓
Recommended Videos