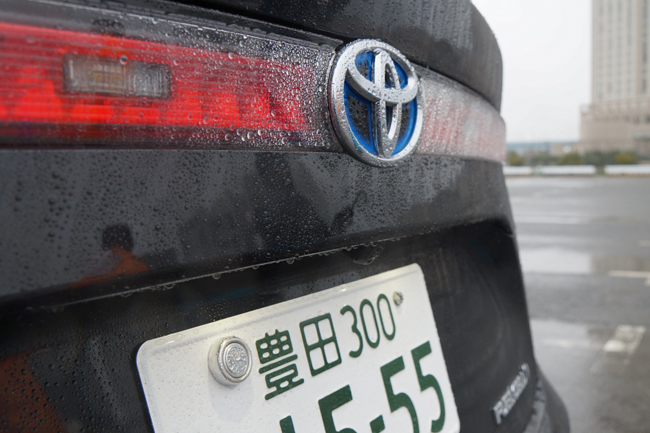 We all know that in the automotive industry, Toyota is kind of a big deal. Number one in our country, number one in Japan, and number one in the world, actually. So naturally, what Toyota does as a corporate entity easily makes the news. And this is what gave us an idea of how big a deal the Japanese carmaker really is.
During our welcome dinner in Tokyo, Japan, for a Toyota technology tour last week, we met Keisuke Kirimoto, the general manager of the global communications department of Toyota Motor Corporation. We assume this means he is Toyota's top PR guy. Keisuke, or KC, spoke the best English of any Japanese person we've ever met.
During the course of the meal, we learned that one of Toyota Motor Corporation's responsibilities is to manage a "Toyota beat" of journalists. You see, in our line of journalistic work, we're usually categorized according to what subject we cover. Those who monitor crime news are known as the police beat. Those who report about lifestyle products and events are known as the lifestyle beat.
ADVERTISEMENT - CONTINUE READING BELOW ↓
Sometimes, an entity is so important that some journalists just stay in the premises to cover what happens in that office every day. There are Malacañang and Central Bank beats, for example. But we've never heard of a corporation that has its own in-house media. Apparently, Toyota has one in Japan.
KC said that the Toyota beat has offices in TMC premises, and they just solely cover things related to the Japanese carmaker. So when company president and CEO Akio Toyoda says something--even if it's relatively minor--there's a good chance it will be picked up as news.
While we always knew that what Toyota did was very relevant in its home country, knowing the extent of its importance is still a surprise.
Photo by Dinzo Tabamo
ADVERTISEMENT - CONTINUE READING BELOW ↓
Recommended Videos